Want To Increase Your Bottom Line by 25%? Just Add Pleese Plant Based Cheese To Your Menu
New York, NY – Pleese Foods Inc., a plant-based cheese company from Harlem in New York City, specializing in allergen friendly dairy alternatives is showing great traction as it becomes more widely distributed nationwide. With one in four consumers today looking for plant-based options, Pleese® Plant Based Pizza Shreds are the perfect solution for pizzerias looking to increase their revenue by 10-25%.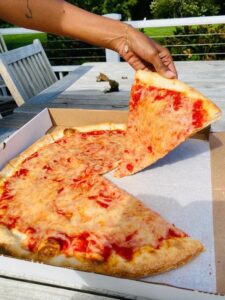 "By not having a vegan option on your menu, you're losing at least $2,500 a month," said Kobi Regev, CEO and Co-Founder of Pleese Foods Inc. "There's always one family member with a food sensitivity, and if you don't have an option for that family, they are going somewhere else." Regev explains their key to success, "Kids like Pleese® more than traditional because the texture is creamy rather than chewy, making it easier for them to eat. Our product is so authentically good, in blind taste tests most people really can't tell the difference."
Pleese® Cheese is made from all natural ingredients and is free from dairy, gluten, soy and nuts. It has a creamy texture that melts just like traditional cheese and can be used in any dish that calls for cheese. It also has a neutral flavor that won't overpower other ingredients in the dish.
"Pleese Cheese has been integral in growing our plant-based line of Pizza and Italian food." Chef Chad Pritchard, owner of Fat Daddy's Pizzeria, Provo, UT explains, "Since adding Pleese Cheese in early 2021, our plant-based sales have grown to be 25% of our business. Those are new customers. Not customers switching from traditional cheeses." Pritchard continued, "It's thanks to that added growth that we are able to open a second location. A smart operator should have a solid plant-based program to serve a new clientele. And that program starts with Pleese Cheese."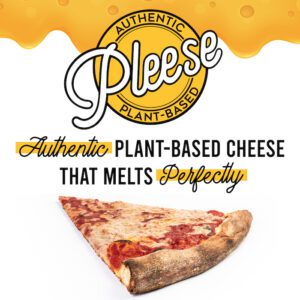 Pleese Foods Inc., is a family business founded by a couple of New Yorkers with pizza experience that became vegan but couldn't live without pizza. They quickly realized they weren't alone because millions of people are either lactose intolerant or suffer from severe food allergies. The founders are committed to providing authentically delicious plant-based options that are good for people and the planet. Their mission is to ensure that no kid has to settle for the "strange pizza" at a party, by making plant-based eating accessible and enjoyable for everyone.
For more information about Pleese® Cheese or to place an order, please visit www.saypleese.com, available nationally by www.webstaurantstore.com, and Chef's Warehouse.