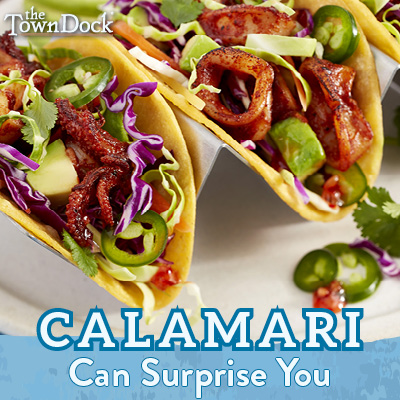 Fried calamari is America's favorite appetizer – and there's a lot more that Premium Domestic Calamari can do for you.
Caught in the cold, deep waters of the north Atlantic Ocean, The Town Dock's Premium Domestic Calamari is Marine Stewardship Council (MSC) certified sustainable Northern Shortfin Squid. Premium Domestic Calamari is a product of the USA and wild-caught by our dedicated partner fleet here in Rhode Island.
The Town Dock offers Premium Domestic Calamari at a very competitive price. Plus, we're foodservice veterans who can help you use calamari to bolster your margins and offer creative, delicious dishes that will keep your customers coming back for more.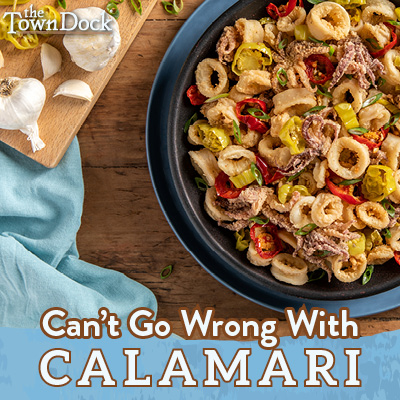 Shortfin is a slightly larger, meatier squid that offers great plate coverage for fried rings, and a savory flavor that lends itself to a variety of other applications: pizza toppings, pasta, ceviche, salads, wraps, and more. Ask us for the recipes, cooking tips, and ideas – we can help!
Looking for something different? The Town Dock is proud to offer a variety of squid species from around the globe. In addition to our frozen domestic and imported product line-up, we also offer calamari steaks and calamari strips and a ready-to-use calamari product.
For more than 40 years, The Town Dock has focused on offering both the highest quality wild-caught calamari and the very best service. A market leader in foodservice calamari with a growing retail presence, we are a vertically integrated and family-owned seafood company located on the water in Point Judith, Rhode Island.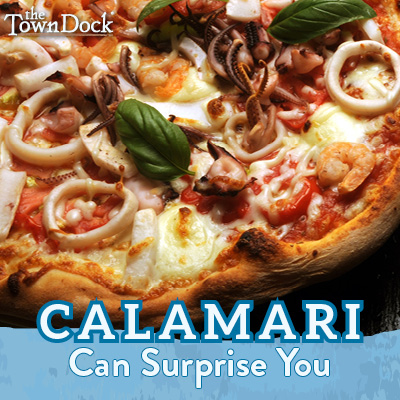 We partner with a dedicated fleet of fishing vessels, local fishermen, and global suppliers, and provide the calamari expertise that guides our customers in making the best decisions for their unique businesses. Our customers include independent and national-chain restaurants, caterers, supermarket chains, food box delivery services, wholesale fish markets, broadline distributors, and retailers.
401-789-2200