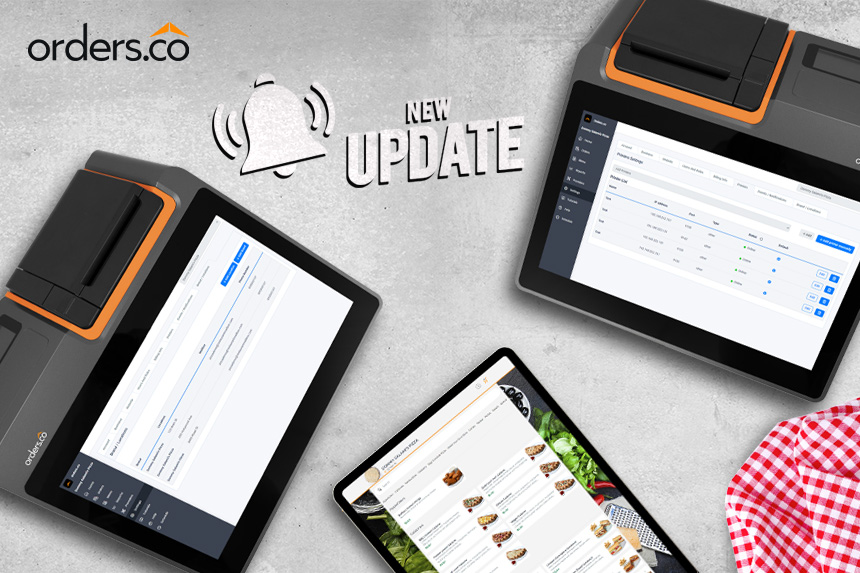 At Orders.co we believe that restaurants should have every tool at their disposal to thrive in a growing Online Ordering Market. With a wide variety of consumer options, it's imperative that they not only have access to all platforms but maintain the ability to choose between them.
The food delivery marketplace has become hyper-competitive, which is why in our ongoing commitment to be a trusted technology partner for small and medium-sized restaurants across the country, orders.co continues to research and integrate more third-party technologies into its software, giving our partners more flexibility and potential reach.
Delivery apps might have started as an added benefit for restaurants; as a way of offering more value to customers, but today, it's a necessity. Managing multiple ordering platforms simultaneously is a hassle in and of itself, but especially now with the growth of Ghost and Virtual Kitchens, the challenge is daunting.
Thus, Orders.co has developed an online ordering integration suite, allowing restaurants to service and manage all online orders no matter where they're coming from in one place. Along with a new Multi-Brand Integration feature, perfect for Ghost & Virtual Kitchens. Now our restaurant partners can pari & manage all their brands from one account without the hassle of jumping between different websites and tablets.
Through the creation of our "Master Menu Management," restaurants can forward their entire menu to delivery apps across multiple brands, create a commission free Ordering Website, access Social Media Ordering, and view expanded daily batch reports like Top Selling Items! We have also introduced a Printer-Sync feature, allowing the pairing of multiple ticket printers to one account that can be designated for specific bands & ticket types.
Seamless integration and partnerships with companies like Uber Eats, Postmates, GrubHub, DoorDash, and more; we can ensure a streamlined user experience. Allowing our restaurant partners to build a loyal customer base while expanding their revenue.
Orders.co is a growing innovator in the restaurant technology service industry. Orders.co helps restaurants improve efficiency and expand their online ordering revenue by amassing orders from all major providers into a single all-in-one device, enabling the editing of menus with a full Menu Management suite, along with the creation of an ordering website in minutes. Orders.co partners with restaurants of all sizes to improve ease of use, accessibility, and customer reach in online ordering markets. Headquartered in Los Angeles, California.
To learn more about orders.co third-party integrations, get a 30-day free trial, or to request a demo of the orders.co software and hardware, visit our website at orders.co, call (855) 500-1070 or email us at help@orders.co