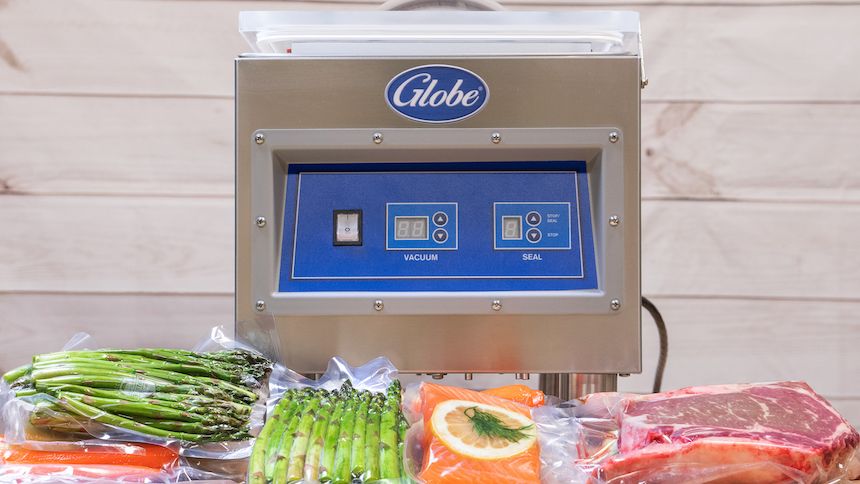 Globe Food Equipment Company is excited to announce a new line of vacuum packaging machines. This addition to Globe's food prep category includes 3 models with standard and advanced features. Globe Vacuum Packaging Machines preserve sealed food 3 to 5 times longer than traditional storage methods, improve food prep processes and help reduce waste.
The three models offer 10-inch or 16-inch removable seal bars and 6 m3/hr or 20 m3/hr moisture resistant pumps. All models offer stainless steel construction and domed lids for added durability, as well as curved inner tanks for easy cleaning.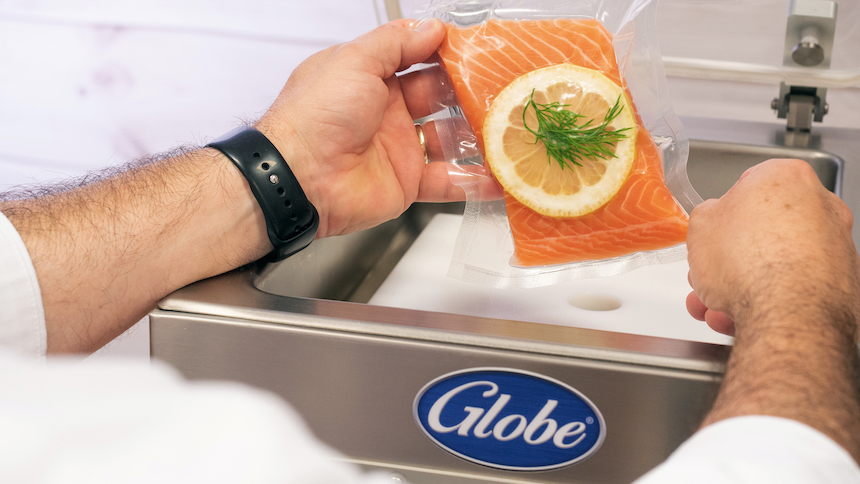 The Globe Vacuum Packaging Machines comes standard with 2 fill plates and are backed by a 1-year parts and labor warranty.
Headquartered in Dayton, Globe is a leading provider of food preparation and cooking equipment for the foodservice industry. Globe, a privately-held business, offers the industry's most complete line of mixers and slicers, along with meat choppers, weighing systems, and gas and electric cooking equipment. For more information, visit the company's website at www.globefoodequip.com.