Are you tired of paying up to 30% commission on your third-party online orders? Are you paying a flat fee per order or perhaps even a monthly subscription fee to offer online ordering to your customers?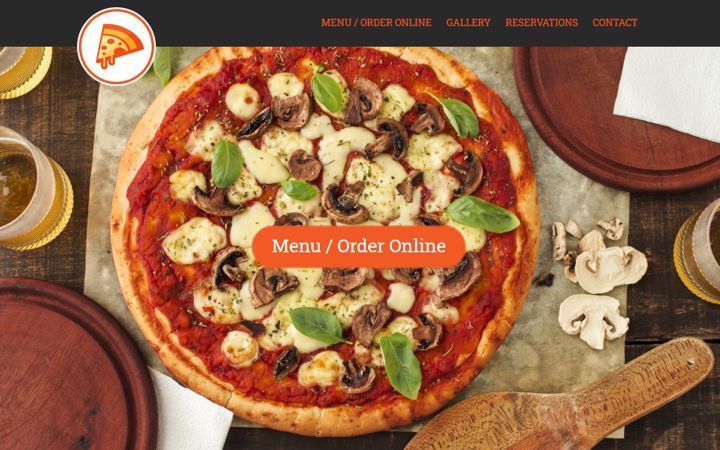 Meet Grubtools, a leading online food ordering platform designed to give your pizzeria a competitive edge with tools to make your business grow. Grubtools offers a free online ordering platform and custom branded app, providing commission-free pick-up and delivery orders in one platform. Grubtools gives you complete control of your menu, access to your customer data, daily batching and deposits into your bank account, access to a reliable delivery network of drivers, and in-house customer support.
Grubtools gives your customers the ability to order directly from your website, social media profiles, business profiles like Yelp and TripAdvisor, or your own branded app rather than being routed to a third-party site that lists you among your competitors (and takes a commission on all of your orders).
You'll be able to keep up with the competition with a free custom-built iPhone and Android restaurant app that's branded to your pizzeria. Grubtool's mobile apps showcase your logo and food, creating the ultimate brand experience and boosting repeat orders by up to 300%.
Sixty-three percent of consumers have at least one ordering app on their phones. Keep your competitive edge and let Grubtools build your own branded app for free! There are no set-up fees, monthly subscription costs, long-term contracts, commissions, or per-order "flat fee costs." You work hard for your profits. Grubtools thinks you should keep them!
Most commission-based third-party online ordering companies often charge restaurants a 15% to 30% commission per order while subscription-based services can generally cost anywhere from $50 to $199 a month! Unfortunately, these pricing models dramatically eat into your profit margins, and restaurants have never been under more pressure than they are today, given the difficult reopening environment and staffing challenges. If you are having trouble staffing your pizzeria, integrated online ordering can free up much needed resources, so your staff is not taking the majority of pickup and delivery orders over the phone or at your front counter. They're freed up to help customers who are dining in, increasing your income and overall customer satisfaction.

Grubtools can have you up and running and accepting commission-free pickup and delivery orders in just a few days. Learn how Grubtools has helped other pizzerias like yours at grubtools.com or call (855) 998-6657.