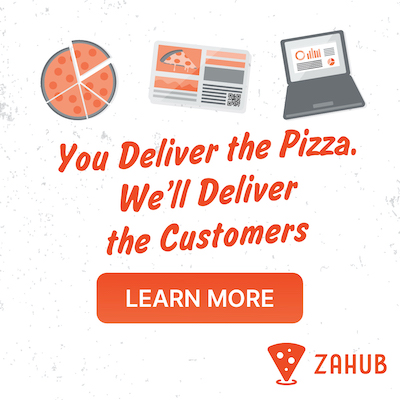 New people are moving to your area, and they're looking for a go-to pizzeria. Make sure you're reaching them BEFORE the other pizza shops in town with ZaHub's easy-to-use platform that allows you to create, send and track new-age direct mail with proven ROI.
ZaHub's campaigns are executed and optimized by experienced marketing professionals who are dedicated to your success. We charge a flat fee of only $.99 per postcard, making our prices truly unmatchable and fully transparent. But that's not all. To make your marketing experience even easier, our platform is 100% self-serve and requires ZERO design or marketing experience, meaning you can launch a campaign in minutes – without the expense or hassle of an agency. Check it out for yourself!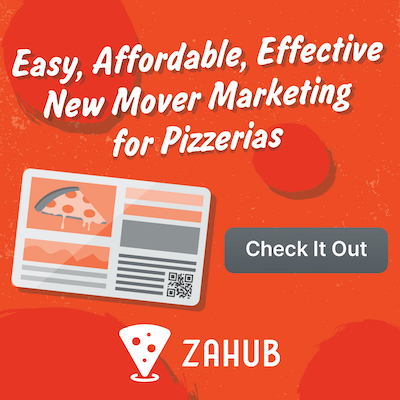 Need some help along the way? Don't worry, our ZaBlog highlights key tips and tricks for maximizing your marketing campaign and includes everything from QR code best practices to strategies for attracting and engaging new movers. Additionally, you can check out our social platforms for an array of tutorial videos! Find us on Instagram, LinkedIn, and Facebook.
Ready to get started, or just looking to learn more? Visit www.ZaHub.com or call us at 610-553-3461 to discover just how easy, effective, and affordable our solution can be. It truly is Pizza Marketing, Made Simple.
New customer? Enter Code PizzaToday25 at checkout for 25% off your first order.