Services Include Cold Storage Warehousing, Temp Controlled Transportation, and Frozen Food Order Fulfillment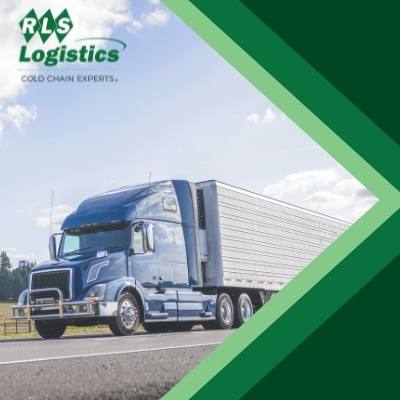 For over 50 years, customers have trusted RLS Logistics to manage their complicated frozen and refrigerated cold chain solutions, naming us one of America's top 3PL companies. We are known as The Cold Chain Experts for a reason.
As a family-owned 3PL company, we understand that your company's logistics needs are as unique as your company itself.  With our team of Cold Chain Experts as your partner, we take the time to learn every relevant variable of your food business.  Customer experience is of the utmost importance to us.
We offer flexible and custom-tailored cold storage warehousing, transportation, and eCommerce fulfillment solutions, allowing us to be a top cold chain 3PL partner. Our nationwide network of cold storage warehouses provides over 55 million cubic feet of climate controlled storage across the U.S. We understand the importance of protecting our customers' brands and products while in the cold chain, which is why all of our facilities are BRC-GS Certified.
Through RLS Logistics, customers will access one of the most robust cold chain transportation solutions.  We provide managed transportation solutions, freight brokerage nationwide, temp-controlled LTL shipping, retail vendor consolidation programs, and cross-docking.
In addition to cold storage and transportation, RLS Logistics offers frozen direct to consumer fulfillment services. With our frozen fulfillment centers nationwide, RLS can reach 31% of U.S. consumers in one day ground shipping and 98% in two days. We understand that in today's supply chain industry, technology is critical to our customers' success. RLS is proud to have one of the most powerful data-driven platforms providing our customers with complete visibility into their cold chain.
Our dedicated team of cold chain experts is ready to meet your needs today, as your fully integrated 3PL partner or as a stand-alone solution. Contact the Cold Chain Experts for a no-obligation quote today at info@rlslogistics.com or 800-579-9900. We look forward to serving your frozen and refrigerated food business.
ABOUT RLS LOGISTICS: Headquartered in Newfield, NJ, RLS Logistics is a family-owned, third-party logistics provider specializing in value-added cold chain solutions, including LTL and FTL transportation, cold storage warehousing, and direct-to-consumer fulfillment. Founded in 1968, the company has been owned and managed by the Leo family for over 50 years and has grown into a leading integrated cold chain 3PL. For more information, visit www.rlslogistics.com.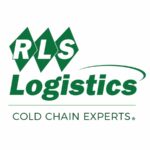 Contact Us:
RLS Logistics
800-579-9900