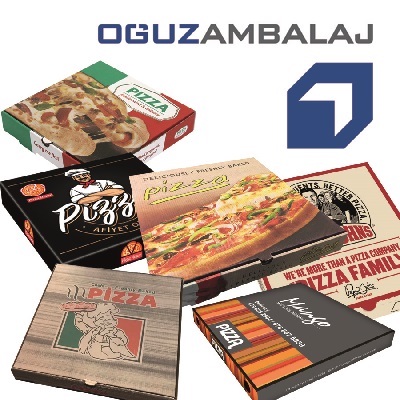 OGUZ AMBALAJ was established in 1982, with over 38 years of experience we concentrated on manufacturing PIZZA BOXES for small and large pizza chains and private restaurants and keep your pizzas fresh, crispy and warm till arrives to hand of your clients.
Our capacity is 90.000.000 lb./y, with our corrugating machines and five high tech production line with different combination of papers we manufacture our own cardboards then we convert to Pizza Boxes and print them as required by our clients, we pack and send to our clients The Best Pizza Boxes.
We proudly became part of Pizza Packaging Industry since 1982. For saving money and packaging efficiency we are ready to cover all your pizza box needs.
We will be in Pizza & Pasta exhibition at booth # 725, we are already working with companies based in US and Canada, please visit us to discuss the further opportunities of working together.
For more information please call or e-mail us
Direct phone: + 90 541 886 92 40
@: armand@oguzambalaj.com or visit oguzambalaj.com
OGUZ AMBALAJ
Osmangazi Mah. Cemil Meric Sok. No:1 Esenyurt 34522 Istanbul Turkey
Tel: + 90 212 886 52 47  Fax: +90 212 886 52 47