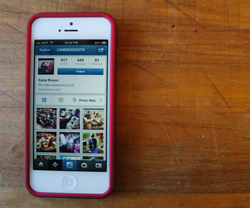 As the Pizza Today crew travels the country and interacts with operators at events like International Pizza Expo, there is one trend that shakes the core of traditional advertising. In lieu of radio, television and newspaper spots, many independent operators are gravitating towards innovative solutions that bring pizzerias closer to their patrons and potential customers.
Tom Hirons, president and CEO of Hirons & Company in Indianapolis, says he looks for alternatives to advertising first. "The types of advertising that we are seeing most effective — or communications that are most effective — at stimulating repeat visits are those that have engagement with the customer," he says.
Crowd sourcing, online social and viral campaigns and guerilla promotions are all the buzz now. "Crowdsourcing is a really interesting strategy for social media, where essentially you pose a problem and ask your customers to vote or weigh in," Hirons says. He adds that it could be as simple as asking what your pizza special should be.
We talked to four pizzerias that have found creative outlets to target consumers in four different markets: Minneapolis, Minnesota; New Orleans, Louisiana; Dallas, Texas; and Chicago, Illinois. Check out how the pizzerias are redefining marketing:
Anne Kim, owner of Pizzeria Lola in Minneapolis, doesn't do traditional advertising. Instead, she opts for tactics that build community. Earlier this year, she posed a question on the company's Facebook page: "Would you dine at Lola's if we were open for lunch on weekdays? Discuss." The post elicited dozens of likes and 33 comments. That is crowdsourcing. It brought her customers into the folds of the business.
There is no better in-store advertising at Lola than an entire wall filled with photo strips of happy customers. For $3, patrons hop into a custom-designed photo booth and get two retro three-photo strips with Lola's information on the back. Customers began leaving behind the duplicate for the wall. "People love it and associate the photo booth with our brand," Kim says.
The restaurant's promotional video displayed on its Web site has also caught fire. It features the pizzeria's namesake Lola, a Weimaraner. Kim found traditional videos of the pizza-making process to be a bit boring. And people always presumed she was Lola. "I wanted a fun video that would be memorable," she says, adding it showcases the restaurant and shares the K-9 behind the name.
Freebies are another great marketing tool at Lola's. Kim went with retro matchboxes that are printed with "I love pizza," in Korean, as well as ones printed with Kim's toddler passport photo.
Reginelli's Pizzeria's nine New Orleans locations also take a different approach. "Advertising is tough," co-owner Darryl Reginelli says. "We would rather put the budget into churches and schools." The company provides donations, buys booths at events and sponsors activities.
Guerrilla marketing is also a key component to Reginelli's strategy. During the last local election, Reginelli's went into the community where the political parties campaigned and gave out pizza.
Reginelli's also takes to Facebook to generate votes for New Orlean's Where Y'at magazine's Best of the Big Easy. It's a common crowdsourcing tactic that a lot of restaurants use to get their patrons fired up about their product.
A billboard is the one piece of traditional advertising Reginelli uses. The billboard depicts Reginelli pointing at one of his pizzeria locations. "It's fun and different," he says, adding that it draws attention and serves its function to direct traffic to the store.
Il Cane Rosso in Dallas uses its iOS-based reservation system to capture customers' cell phone numbers. "When they are finished dining, the system will ping them with a text message asking them if they want to 'opt in' to our marketing list," owner Jay Jerrier says, adding that he is careful not to overload them with texts. Cane Rosso only texts new happenings, like operating-hour changes, brunch or seasonal items.
Jerrier demonstrates the saying "A picture is worth a thousand words." He rotates the cover art of his Facebook page with mouthwatering shots of his menu items. With the Facebook timeline layout, the cover art is prime advertising space.
Instagram, a photo sharing smart phone app that uploads images to social media sites, is gaining popularity, providing great opportunities for restaurants. Jerrier loves it. "We use Instagram the same way we use Facebook and Twitter — to drive reaction and interaction," he says. "We want people to comment on our photos and share our posts."
Cane Rosso has married the three outlets together with great success. "We'll post a picture and everyone wants to know what it is, like our Honey Badger (mozzarella, hot soppressata and house-made habanero honey)," he says. "It's not on the menu but it is one of our most popular pizzas — all driven from Facebook, Twitter and Instagram."
Jim Furrh produces creative ads for Piece Brewery and Pizzeria in Chicago. Instead of placing them in traditional means, the ads are posted to Facebook and Twitter and printed on posters and table tents in the store.
Piece ads are witty and humorous. "We target adults 22 to 35, so we can be a little more contemporary or edgy," Furrh says. He adds that a Piece ad consists of a trueism or human insight and it only presents one idea.
The quirky ads celebrate any holiday, even ones the staff makes up. For Father's Day, the pizzeria's ad read, "Your father loved pizza and beer long before he loved you. Take your dad to Piece for Father's Day."
Reaching customers may be as simple as thinking outside of the box. Look for innovation everywhere and harness it to spark your own creativity.
THE STRATEGY
Advertising and marketing can be a costly and time intensive endeavor. Tom Hirons of Hirons & Company in Indianapolis offers strategic planning advice. Before you jump into an advertising tactic, ask yourself the following questions:
What are my objectives? (Is it to stimulate new trial? Is it to stimulate a certain period of time?)
How am I going to measure this and to determine my return on investment?
Exactly who is it that I want to target demographically and psychographically?
Denise Greer is associate editor of Pizza Today.