Real Estate Concerns — Commercial Leasing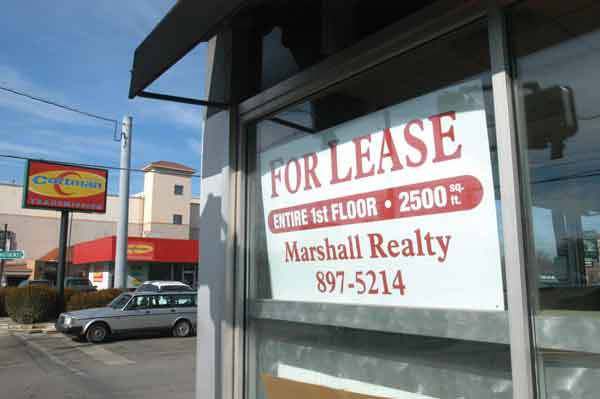 Between business plans, marketing and capital collection, new restaurateurs have plenty on their plates — and they often put property on the back burner. While location is a common concern, inexperienced owners frequently fail to account for the hurdles and pitfalls of the commercial leasing process.
Commercial contracts are far different from residential leases. Amenities, space requirements and other logistical matters require solid documentation and legal protection. For the first-time shop owner, the following considerations are critical to a successful startup:
• Logistics. Will a property serve your shop's needs? That should be any restaurateur's first question, and location is a top concern. Aside from visibility and foot traffic, you'll need to consider demographics, local preferences and the habits of nearby shoppers. "If you're in a commuter area, for instance, think about the average time people are getting home, and how that overlays with your business," says Mike Morgan, Pizza Guys VP of Operations.
Just as importantly, you'll want to find out who occupied the space before you — and why they left. "Look at why previous businesses failed in that same location, as well as the reputations of your neighbors," says Rick Davis of Rick Davis Legal. Whether they failed or expanded, their reasons for leaving could impact the terms of your lease.
From square footage to patio space, you'll also need to keep a long list of business requirements in mind. Depending on what types of pizza, side items and extras you want to offer, these requirements may include existing ovens, cold storage and grease traps.
Last but certainly not least, always check the roof and plumbing. "If old roofing fails on you, you're on the hook for all the square footage underneath," says Morgan. The same is typically true for HVAC and electrical systems, so make sure you conduct a thorough inspection.
• Legal Hurdles. An ironclad contract will protect those logistical considerations for you and your lessor. One of the most important elements is the non-compete. "It may be vague or specific, and not getting enough detail leads to issues later on," says Jeff Grandfield, Commercial Lease Consultant at The Lease Coach. A pizzeria might be barred from offering wings or subs, for instance, because a nearby shop features the same items.
A well-planned lease will also spell out which party is responsible for existing appliances, as well as allowances for installations and renovations. Who has to pay for freezer repairs? Can you install a brick oven? Is the existing grease trap up to spec? These are the types of questions that need to be answered before anyone signs on a dotted line.
Provisions for the end of your stay are just as important. "The number one legal problem is trying to leave your space before your lease is up," says Morgan. "If a sub-lessee goes out of business, you're usually still on the hook for the remainder of your lease." Clearly state who is responsible for paying rent once you're gone, as well as the conditions in which you're required to leave the space.
Ultimately, though, everything is negotiable — even the requirement to pay rent. "It's pretty seldom we're not negotiating for free rent or a tenant allowance," says Davis. "If you're not looking for it, you're leaving money on the table." Commercial leases lack the rigid rules and consumer protections of residential contracts, and the more you know about the lessor, property and surrounding area, the more creative you can get with your responsibilities and requirements.
• Roadblocks to Rental. Even if you take all of these considerations into account, you may still be denied by potential lessors. Landlords are betting on your budding business, and they want to see a history of financial strength and dependability.
Fortunately, there are plenty of ways to instill confidence. "The biggest red flag is not adequately planning for risks, and most business plans are overly optimistic," says Grandfield. "Don't show your borrower business plan to the landlord. Show them the plan that says what will happen if you're operating at 50 percent."
Aside from a realistic business plan, great credit and adequate working capital go a long way. It takes time to ramp up a business, and you're more likely to get a lease if you've built up enough cash to make it through a slow start.
• The Right Representation. Finally, getting the best possible terms all but requires third-party representation. "You really have to get your own real estate agent, and not because leasing agents are untrustworthy," says Morgan. "The landlord's objective is to get the deal done as quickly as possible, and you need someone who's willing to slow the process and have uncomfortable conversations on your behalf." Large property holders will also only offer the spaces they need to fill, while an agent will consult several landlords to find the best fit for your business.
The same is true for legal representation. "Tenants often glaze over contracts, which are often close to 50 pages in length and may include favors to the landlord," says Grandfield. Paying an attorney to run a fine-toothed comb through a lease may seem like an unnecessary expense, but it could very well lower operating costs and legal fees in the long run.
---
Often Overlooked
Keep the following costly commercial leasing considerations in mind:
ADA requirements. You and your landlord are responsible for your restaurant's handicap accessibility. Parking lot problems are among the most common causes for lawsuits.
Ventilation. Good or bad, your shop's odors may impact neighboring businesses. Plan accordingly for vents, hoods and fans.
The personal guarantee. An LLC won't remove all personal liability. "Almost any commercial landlord will require a personal guarantee from the lessee," says Davis.
Seating limitations. Zoning laws dictate how many customers you can seat in your restaurant and on your patio. The ratio of kitchen space to public space may matter more than total square footage.
Delays. Finding a property and drafting a lease is a months-long process. "We recommend a minimum of six months to find a location, negotiate a lease and get ready to open up for business," says Grandfield.
David LaMartina is a Kansas City-based freelance copywriter who specializes in the finance, food and health industries.