The Baby Boomer Workforce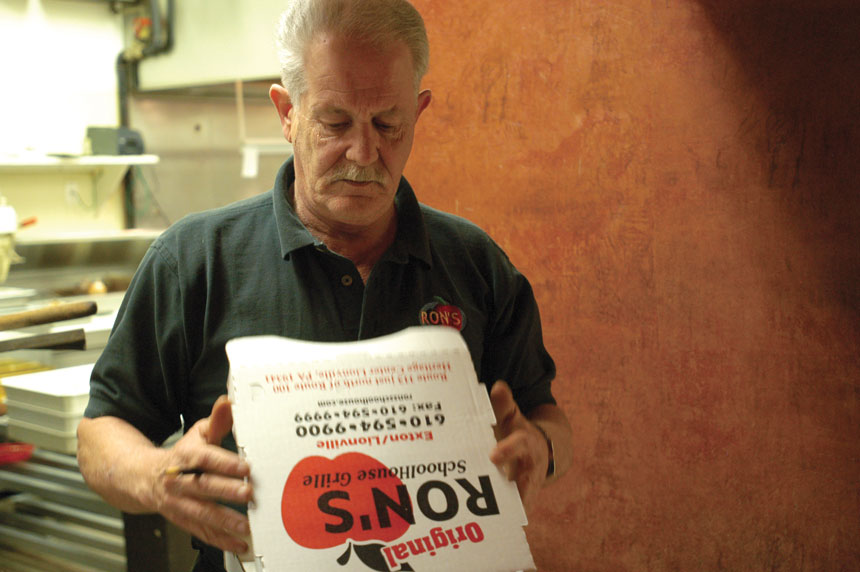 "I've been shocked by how many skills have crossed from my former to current profession," says Richard Williams, founder and owner of Luna Pizza Café in Greenville, North Carolina. Prior to being a restaurant owner, Williams held a tenured job as a university professor. In his early 50s, he took the leap from campus life to the pizza industry. "Managing a classroom is not that different than managing a shift in a restaurant," he says.
Having older and younger workers creates an environment at Luna where skills can be complementary. "Younger staff are great and fast and creative, but they don't have the perspective that someone with more experience has," Williams says.
An increase in older workers
As baby boomers step away from their professions, some are looking for part-time, steady work. This trend, coupled with the shortage of hospitality workers, has led to more restaurants hiring senior employees. Among restaurant operators, 35 percent indicated having job positions that were tough to fill, according to the 2019 State of the Restaurant Industry report by the National Restaurant Association. In addition, the number of restaurant workers age 55 or older increased by 70 percent between 2007 and 2018, according to the report.
While more older adults are showing interest in restaurant jobs, their reasons vary. "There is an abundance of 'older generation' individuals who have retired, have lots of energy, and are simply bored and are delighted to work in a pizzeria," says Christine Corelli, a business expert and keynote speaker with ample experience in the restaurant industry. Other senior workers might need additional income above their Social Security checks.
Regardless of what attracts them, older workers can provide key advantages for a pizza place, both in terms of the working environment and marketing knowledge. Following are some of the top benefits they can bring to a pizza place.
1. Scheduling ease
Creating a work calendar for younger employees can be like "a game of chess with requests off," Williams says. College-aged staff may need time off for an out-of-town football game, school event or family vacation.
That may not be true for senior workers. "Unlike younger staff members, an older hire is likely more flexible with their availability," says Chris Myers, CEO of Professional Alternatives, a Houston-based staffing and recruiting company.
In addition, older workers might appreciate working weekend evenings when younger employees want time off. They may prefer these busier times for the potential to earn more in tips and have a chance to socialize with others.
2. Stronger commitment
"Older employees understand the need for punctuality, take less days off and are more apt to comply with rules," Corelli says. "They are often more willing to stay late when needed."
Their steadiness often goes beyond fulfilling basic requirements. "Older workers are more emotionally stable than younger ones," says Bruce Sanders, a consumer psychologist and author of Senior Persuasion. "They're unlikely to get caught up in the daily drama which often occurs when people work closely together under time pressure."
3. High-level communication skills
For those who grew up without cellphones, face-to-face speaking skills often run deep. "Older people know how to treat customers and are not texting constantly," Corelli says. Older staff members who focus on relationships can set an example for younger workers.
They might also participate in training new employees. "One way in which older employees like to gain respect is to teach and mentor others," Sanders says. "Help them create a legacy." They might train new staff how to greet customers, handle special meal requests and address complaints.
4. Insider knowledge of the older generation
"We're in a university town and most of the businesses are restaurants are geared to students," Williams says. When he started Luna, he held a vision of creating a space that would be different. "We have a whole population of professionals and we intentionally put together an experience for adults," he says. While some students do come in, Williams estimates that at least 90 percent of the customer base does not consist of students.
The business plan led to an award-winning restaurant. "I recognized a hole in the market," Williams states. "I don't know that we would have been able to serve that market if we didn't have the same experience. It's easier in the same demographic to identify what they want."
5. An ability to prioritize.
Older staff members might easily identify the most critical steps in a process or procedure. "As you age, you focus on what's most important," Williams says. "You thin out the noise."
This can be advantageous during peek times and unexpected rushes. An older worker might quickly spot a customer who needs attention or be careful to avoid mistakes when putting together an order under pressure.
Having older workers on the payroll can bring numerous benefits, but the optimal team might be a mix of generations. "If you find the right people, young or old, your business can grow immensely," Myers says.
Rachel Hartman is a freelance writer who covers small business, finance and lifestyle topics.