Are you up to speed on child labor laws?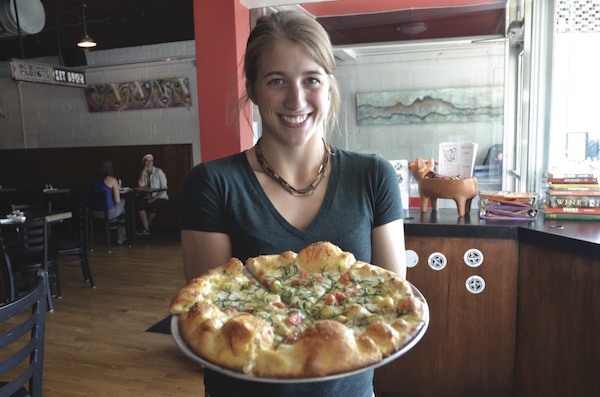 Minor employees often bring plenty of positives to the job. Although they'll likely require a fair amount of rope-showing and schooling in workplace etiquette, young people are generally enthusiastic and eager-to-please –– a nice counterbalance to their lack of experience. However, minor employees come with labor regulations that differ dramatically from those applying to of-age employees — restrictions that complicate scheduling, work assignments and other aspects of operations.
All employees, minors included, are covered by the Fair Labor Standards Act (FLSA), the federal law addressing wage, hour and working conditions, explains attorney Ron Sollish, a shareholder with Maddin, Hauser, Roth & Heller, P.C., a multi-specialty law firm based in Southfield, Michigan. But additionally, says Sollish, the FLSA sets specific restrictions on the times minors can work, the hours they can work when school is in and out of session, and establishes 16 as the minimum standard age of employment for most jobs (the restrictions on 14- and 15-year-old employees are even more exacting).
"On top of the FLSA standards, each state has its own child employment laws and standards for how and when minors can be employed," Sollish says. "Other laws also affecting minors' ability to work include compulsory school attendance laws and licensing restrictions based on age."
What constitutes a minor and what they can do varies. For example, with 34 franchise locations across Texas (and one in Oklahoma) DoubleDave's Pizzaworks has about 680 employees, says Joey Bramwell, director of operations. In Texas, says Bramwell, anyone under 18 is considered a minor. The youngest they'll hire is 16; Bramwell estimates about 10 percent of their workers are under 18 years old.
Employees under 18 are restricted in what tasks they can perform. They can't be delivery drivers, they can't use power-driven bakery machines or even clean the machines, and they can't operate a cheese slicer because it's comparable to a power-driven saw, says Bramwell. Most importantly, they can't handle, pour or deliver alcohol (their restaurants serve beer; some serve wine).
"If someone orders a beer at the counter, the minor has to call over an older employee to pour the beer and hand it to the customer," says Bramwell. "They can't even bus a table if there's beer or wine on it."
Even so, says Bramwell, there's much that minor employees can do, so despite these restrictions, their restaurants remain "very open" to hiring younger workers. All it takes is a bit of strategizing, such as knowing when it's going to be a heavy beer-ordering night and therefore not putting a minor at the counter or on the register.
In Colorado, anyone under the age of 19 is a minor and consequently faces labor restrictions, says Mike Scruggs, director of operations for Colorado Pizza Investments Inc., Colorado-Springs based owners of seven Little Caesars pizza franchises. They have approximately 140 employees. Of these, 11 are 16 to 18 years old and considered minors. There are no employees younger than 16.
In addition to restrictions on the machinery they can operate, such as dough mixers, minor employees can't work more than 40 hours a week or more than eight hours a day, says Scruggs. "When it comes to breaks, they must be given a compensated 10-minute break for every four hours worked, and a 30-minute off-the-clock-break if their shift exceeds five hours. We try to keep their shifts to less than five hours to avoid having to schedule that break."
Minor employees are also typically scheduled for weekends, with one or two early shifts during the week, because of school and homework, he adds.
Scruggs says regulations are too numerous and complicated for them to even consider hiring anyone younger than 16; managers have enough to contend with and this policy makes their jobs a little easier.
Safer, too, since running afoul of child labor restrictions — even inadvertently — can have punishing consequences for restaurant owners/operators. According to Sollish, violations can subject employers to civil penalties up to $11,000 for each minor employee, and up to $50,000 for each violation that causes a minor serious injury or death.
"Known violations can cost an employer double and can include criminal sanctions," he adds. "On top of these, each state has penalties, fines and other enforcement guidelines."
And violations aren't that uncommon, says Ryan Holdan, president/founder of Paymasters, Inc. Located in Birmingham, Michigan, the company provides payroll, HR, and time and attendance solutions for the restaurant industry.
"Typically, what happens is a restaurant is audited by the Department of Labor for some other labor violation," says Holdan. "Then, during the auditing process they uncover child labor law violations."
How to avoid problems? Know the rules, says Holdan. Make sure managers know and follow them. Conduct monthly audits. Get the paperwork right. Keep compliance top of mind.
"Child labor violations are serious," says Holdan. "Owners can be held criminally liable. For example, if a minor drives — under federal law, employees under 18 cannot deliver pizzas using a motor vehicle — and is hurt or injures or kills someone the owner could go to jail. And in the majority of states, owners can go to jail for a first offense."
---
Minor Survival Strategies
Ron Sollish, a shareholder with the law firm of Maddin, Hauser, Roth & Heller, P.C. (Southfield, Michigan), says pizzeria operators should avoid problems by:
Not allowing minors to self-monitor their hours. "Employers must be certain to restrict their young employees to the hours set by law."
Knowing what dangerous equipment minors are prohibited from operating.
Securing state-required work permits/certifications. Many states require such documentation from schools/principals as a condition of employment. But some employers merely state this in their handbooks, never following through on obtaining the documentation.
And if you're employing a minor (or suspect someone is one), require a state-approved proof of age, such as a birth certificate, says Ryan Holdan president/founder of Paymasters, Inc., a provider of payroll, HR and other solutions for the restaurant industry (Birmingham, Michigan). "Federal law says anyone under 18 must provide the employer with an acceptable form of age documentation."
Pamela Mills-Senn  is a freelancer specializing in writing on topics of interest to all manner of businesses. She is based in Long Beach, California.