International Pizza Expo & International Artisan Bakery Expo
March 31-April 2, 2020 – Las Vegas Convention Center

If you haven't already registered for Pizza Expo 2020, now is the time to do so by visiting PizzaExpo.com. This is your only chance this year to join more than 13,000 pizza professionals from around the globe to SEE, SHOP, NETWORK and LEARN at the World's Largest All-Pizza Conference and Tradeshow. With an exhibit hall the size of nine football fields, Pizza Expo becomes a giant face-to-face international marketplace for independent, chain and franchise restaurant owners seeking show specials and discount pricing on all the latest ingredients, equipment and technology.
Attendees are truly eager and motivated to get into discussions about new products, emerging trends and what's working for their pizzerias, as well as hot-button issues. This year, experience more than 1,400 booths, 550 exhibiting companies and 70 seminars, demonstrations and networking events all devoted to pizza. There is so much to learn and experience you should bring key employees, so you can divide up the education program and exhibitors you want to check out. The interaction between attendees, exhibitors and presenters is sure to have a positive and lasting effect on your pizzeria for years to come.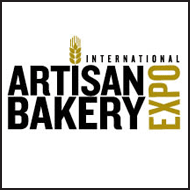 We're expecting another record-breaking attendance with more international visitors than ever before, offering you an immense opportunity to network and establish connections with top suppliers and thought leaders from the U.S. and abroad. Where else but Pizza Expo would you have the chance to learn from a super-successful group of fellow pizzeria owners and operators? I'll tell you, nowhere. In fact, I like to think our pizza-focused education program alone is worth the price of admission.  The bottom line is there's always something new you can learn or see at Pizza Expo that will improve your pizzeria, whether you're an industry veteran or just opening your first store halfway across the world.
Here are four tips to a successful show:
Get connected.

Download the Pizza Expo mobile app by using the QR code. Use Pizza Expo Connect to network with exhibitors and colleagues before, during and after Expo. Note: Insert QR code.

Plan your show agenda in advance.

 

Sign up for seminars and the School of Pizzeria Management, check out the keynotes and special presentations, as well as our demonstration schedule.

Map out your floor plan.

Take time to review the exhibit hall floor plan and exhibitor list before mapping out your itinerary. You can find a listing of new exhibitors and products in the Pizza Expo and International Artisan Bakery Expo Show Guides, as well as on our mobile app and Web sites.

Enjoy Las Vegas.

When the show floor closes, take advantage of all Vegas has to offer. Las Vegas will be bulging at the seams with spring breakers and pizza professionals, so it's always a good idea to make plans prior to your arrival.
In today's fiercely competitive marketplace you need access to all of the latest trends, strategies and product innovations. Pizza Expo is your one-stop solution!
Save time and money by pre-registering now at PizzaExpo.com.
It's ALL Pizza and it's all for YOU!
Sincerely,
Bill Oakley
Show Director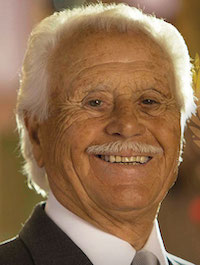 Italian food industry pioneer and icon Louis Piancone, respected businessman, philanthropist, traditional farmer and renowned equestrian, passed away at the age of 90 on November 28, 2019 at his home in Gladstone, New Jersey. In 1964 with a motto "Quality and Service" he launched Roma Food Enterprises as its president and CEO. In 2005, Roma merged with Vistar Corporation and in 2008, Roma became part of Performance Foodservice , which launched Roma products nationwide, which propelled them in becoming an industry leader.