In Session
The Pizza & Pasta Northeast show in Atlantic City has a robust educational package in place for attendees. Between expert-led seminars and hands-on food demonstrations, these sessions are jam-packed with critical information to help pizzeria owners run their businesses more profitably and more efficiently.
Here's a brief rundown of some of the topics that will be addressed at this year's show. Now is a great time to get with the members of your staff that you'll be taking with you to Atlantic City to plan which sessions each team member will attend to help your business grow.
Labor Shortage? So What! Strategies to Hire and Retain. Nick Bogacz — What techniques for finding the right fit can you employ to make sure you bring the correct personalities and skillset into your pizzeria? What retention measures should you take to ensure you're not constantly hiring, training and re-training and can instead focus on business development and growth? The labor market is tight. But you can still win. This session is Sunday, October 16th from 9-11:30 a.m.
Dealing with Inflation. Mike Bausch — The dreaded word "inflation" has become part of our daily vocabulary lately. You can't escape it, so you must instead learn to work with it. Mike Bausch will show you how. This session is Sunday, October 16th from 9-10 a.m. In the meantime, check out Bausch's article on the topic on page 50 of this issue of Pizza Today!
Using Your Pizza Box as a Marketing Tool. Scott Wiener — Every carryout and delivery pizza leaves your restaurant in a box. If it's a generic box, you're missing a prime opportunity to brand your business. Your box can be one of your best marketing tools, says Scott Wiener. Sit in on this seminar and find out what your box says about your pizzeria and how you can use that to your advantage. This seminar is Monday, October 17th from 9-10 a.m.
Owning Your Community. Scott Anthony — In order to thrive, you need to be a standout in your community in every possible way. Through marketing, partnerships and community stewardship, you can become the business owner your city, town or neighborhood simply can't live without. This session is Monday, October 17th from 9-10 a.m.
Detroit-Style Pizza, Tony Gemignani — With all apologies to Motown music, Detroit-Style pizza might be the best thing to come out of the Motor City. Tony Gemignani will show you how to pull off this red-hot style in a hands-on demonstration you will not want to miss. This demo is Sunday, October 16th from 11:30-12:30 p.m.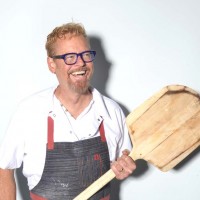 Sandwich-Inspired Pizzas, John Gutekanst — What if you took an amazing sandwich and turned it into a pizza? It happens every day! Philly cheesesteak pizza, Reuben pizza … you name it. Easy and delicious. John Gutekanst will walk you through some winners you can begin making and marketing to the masses ASAP. He'll be coming in hot off his Day 2 keynote address and full of adrenaline for this one! This demonstration is Monday, October 17th from 11:30-12:30 pm.
Making Pizzas with Tony G. — Pizza master Tony Gemignani is ready to get his hands in the dough and help Pizza & Pasta Northeast attendees learn the ins and outs of various pizza styles and dough techniques. If you are ready to make your pizza a blue-ribbon winner, you won't want to miss this opportunity to learn from the best. This is the most popular demo at PPNE for a reason. This paid session runs from 3:30-5:30 p.m. on Sunday, October 16th and has a $250 admission fee.
This is just a small sampling of the educational package at this year's show. For full details, visit ppne.pizzatoday.com. If you haven't already registered to attend the show, it's not too late. While at ppne.pizzatoday.com you can take care of that as well.