October is National Pizza Month
While other foods get a day, America's undisputed favorite food, pizza, gets a month-long celebration. Pizzerias have been working behind the scenes to create something special for their guests during the month of October.
Pizza Today established National Pizza Month in 1984 and U.S. Congress officially designated October as National Pizza Month in 1987. Pizza Today and International Pizza Expo will commemorate pizza all month long. We pulled together resources to help pizzerias have the biggest October sales ever with the official logo, graphics, media support, marketing ideas, a social media calendar, story sharing and launch video in our new and improved National Pizza Month Pizzeria Toolkit. Watch our official National Pizza Month launch video:
Later this month, the pizzeria industry will convene once again at the Atlantic City Convention Center on October 16-17 for Pizza & Pasta Northeast, the largest gathering of pizzeria professionals east of the Mississippi River. We'll follow the event up with the world's largest gathering of the pizzeria industry at International Pizza Expo in Las Vegas on March 28-30, 2023.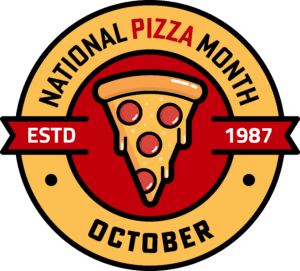 October is National Pizza Month. We celebrate America's favorite food and the people who make it. Pizza is comfort, family and community.
Pizza making is an art, a craft. Each style is a piece of a region's culture and history.
This is our time to share the love and dedication that our nation's pizzerias give to our communities. 
Pizza people are the hardest working, most passionate and giving people in their communities. Let's honor their contributions. 
Join us in saying thank you by visiting your local pizzeria during National Pizza Month. And let's continue that spirit all year long.
Happy National Pizza Month from Pizza Today and International Pizza Expo.