How to celebrate National Pizza Month
Pizza Today has you covered this October
The NEW & IMPROVED National Pizza Month Pizzeria Tool Kit
Let's collectively have the biggest pizza month ever and celebrate America's favorite food. This year has brought its challenges. There's no better time to celebrate PIZZA that right now. We've pulled together resources to help you mark the occasion and promote your National Pizza Month campaigns in your store, in the community, virtually and on social networks. October can be anything you make it. The tools and tips below are provided to assist you with your unique efforts to promote your pizzeria's National Pizza Month celebrations.
Blast the National Pizza Month hashtag on everything. Use the hashtag on social media posts, in store and on external marketing and promotional signage.
#nationalpizzamonth
Go further and add a unique hashtag specific to your brand to track its shares. Don't forget to tag @pizzatoday so we can follow your NPM campaign.
Learn more about how to use this tool kit to create your National Pizza Month campaign.
National Pizza Month Launch Video
Share this National Pizza Month launch video with your community and local media.
National Pizza Month Key Messages
October is National Pizza Month. We celebrate America's favorite food and the people who make it. Pizza is comfort, family and community.
Pizza making is an art, a craft. From New York, Detroit, Chicago, St. Louis, California and Italy, each style is a piece of a region's culture and history.
This is our time to share the love and dedication that our nation's pizzerias give to our communities.
Pizza people are the hardest working, most passionate and giving people in their communities. Let's honor their contributions.
Join us in saying thank you by visiting your local pizzeria during National Pizza Month. And let's continue that spirit all year long.
Ways to Celebrate National Pizza Month
Here are three low-cost National Pizza Month marketing ideas:
Crown an Ultimate Pizza Fan by inviting customers to submit on social media why they should be the winner.
Host a Press Event Month Kick Off (Invite local media, food writers, bloggers, etc. in for a free meal). Use your time with the media wisely to showcase your National Pizza Month plan and what makes your pizzeria standout. Give them a unique experience like a pizza-making class or dough making or tossing demo. Be memorable.
Run a customer recipe promotion. Invite your patrons to create your next big hit! Have customers submit recipes for topping combinations, etc. Winner gets the pizza named after them on your menu or free pizza for a year or a $500 gift card, etc.
Get more low-cost to no-cost marketing ideas for your pizzeria make the most of National Pizza Month. Get the full list.
Get Social with National Pizza Month
31 Days of Pizza! We've made it easy for you to create social content for EVERY DAY IN OCTOBER. We've created a customizable Sample Social Media Calendar. Take an idea or two from here or use it as inspiration to create your own calendar.
National Pizza Month Sample Social Calendar Template — EXCEL FILE
National Pizza Month Sample Social Calendar Template — PDF
The skinny on National Pizza Month
Pizza Today's founder Gerry Durnell created the National Pizza Month observance in 1984 to mark the debut of the first issue of Pizza Today magazine. The U.S. Congress officially designated October as National Pizza Month in 1987.
Download Marketing Assets for Your Pizzeria
√ — National Pizza Month Logo In Color
Download National Pizza Month Logo — JPG 
National Pizza Month Declaration Social Sharing Art/Images
We've created images to declare National Pizza Month for social sharing. Click to enlarge each image and drag it to your desktop or save to your mobile device.
Customizable Media Release / Media Alerts
We've provided you the framework to add in your specific information about your National Pizza Month festivities.
Media Releases are a great way to get your National Pizza Month activities in front of your local media. E-mail it to all local and regional media and well as specialty social/online media two weeks before October events.
Download Media Release.doc (Microsoft Word)
For special events and unique National Pizza Month programming. Also sent Media Alerts the day before activity. Use this Media Alert as a template:
Download Media Alert (Microsoft Word)
Don't forget you can pitch your National Pizza Month event directly to reporters or even partner with traditional or digital media in your area. Take a look at this how-to on getting media coverage.
Pizza-related Infographics
Click each infographic to enlarge and drag it to your desktop or save to your mobile device.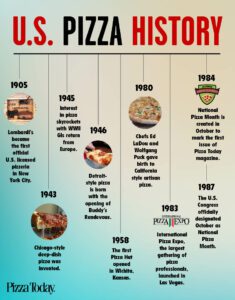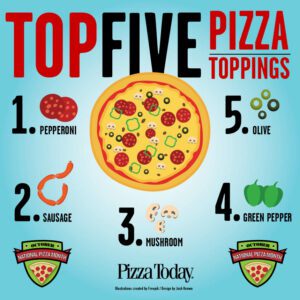 Share your National Pizza Month Story
We want to share your National Pizza Month stories on PizzaToday.com and on social all month long. Fill out the National Pizza Month Story Submission Form.
National Pizza Month Story Submission