Under Darkness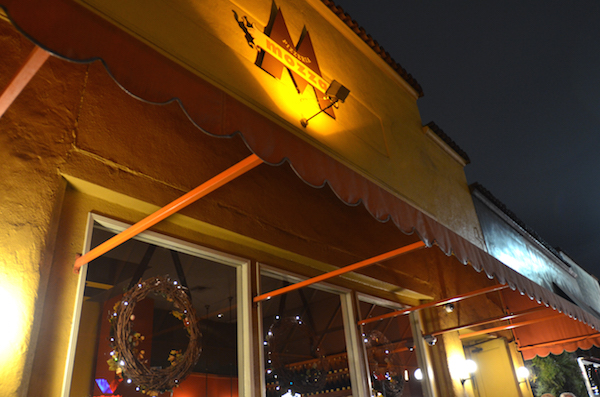 It's nearing 2 a.m. on 6th Street, Austin, Texas' worthy attempt to mimic Bourbon Street.
As a long line of packed bars make their last calls, revelers pounce onto the lively thoroughfare. Many wander into one of the two Roppolo's Pizzeria locations that dot 6th Street, eager for a taste of post-libations calm and the pizzeria's award-winning pie.
Roppolo's has obliged for the last 27 years, though owner Marc Roppolo acknowledges the festive crowd can become –– let's call it –– "too festive." Fights are known to break out and street gangs lurk. Rowdiness is prevalent and intoxication the norm and, occasionally, the belligerence spills into Roppolo's doors.
Roppolo understands his responsibility to provide great pizza and a pleasant experience, but also to ensuring a safe environment for his patrons and staff amid the late-night chicanery. It's why he's invested in staff training and cameras, his proactive attempt to minimize discord and promote order.
"After all," Roppolo says, "that's my grandparents' name on the business and I can't let it be tarnished."
While security is an issue for any restaurant, it is particularly so for pizzerias that extend their business into the morning hours when, as many a mother has warned, "Nothing good happens after midnight." Late-night hours bring an increased risk of robbery, raucous guests and other unsavory activity that can threaten human safety, hamper store performance and expose a business to potentially damning liability.
Over the last 15 years, Savannah, Georgia-based security consultant J.R. Roberts has seen more restaurant operations touting late-night hours, a move aimed at catering to consumer demand and corralling business. But the extended hours, he contends, heighten the chances of robbery and assault, especially as convenience stores –– a long-time criminal target –– have become increasingly vigilant and defensive.
"Quick-service restaurants don't have the same target hardening that's now rather commonplace in the c-store environment, so some of that opportunistic crime has transferred over to the restaurants because of hours and vulnerability," Roberts says.
While wholly eliminating crime in today's world remains a fantasy, late-night pizzeria operations can take reasonable steps to minimize risk:
Step 1: Installing deterrents. Open until 3 a.m. during the week and 4 a.m. on weekends, Sizzle Pie, a four-store, Oregon-based operation, knows safety is paramount to the business' long-term prospects.
"If people feel threatened or that their safety is violated, they are far less likely to return," Sizzle Pie director of operations Bob Peyton says.
To bolster safety, Sizzle Pie has adopted numerous measures: closed-circuit television, including two cameras pointing directly at the front door; posted signs alerting customers that they are being recorded; and in-house security personnel.
The mere appearance of a hardened target, Roberts says, disturbs nefarious plans.
"Simply making a robber think it will take longer helps immensely," he says.
Digital-quality cameras properly installed by an expert stand a good starting point, though the cameras must be in sound working order. As robberies are almost always about money, pizzerias should also limit the amount of money accessible to employees throughout the day, but particularly in the late-night hours, by installing bill-validating or time-lock safes. Furthermore, owners should communicate the presence of such elements with visible signage to diminish the perception of criminal opportunity.
Lighting can also do wonders, providing "natural surveillance" that allows those inside the shop to see and be seen, though it's important windows be clean and free of clutter. The interior of the restaurant and immediate exterior should be well illuminated, says Emil Monda, a California-based security, safety and loss prevention specialist.
Step 2: Training. When it comes to security, "Never underestimate the value of training," Monda says.
In the event of a robbery, staff members should know what's expected of them, such as avoiding excessive eye contact, complying with the criminal's demands and what to do after an unruly patron or robber leaves, such as calling 911 and recording key details.
"The better equipped staff are to understand what they need to do after the fact, the better equipped they are to survive," Roberts says.
Sizzle Pie leadership took training to another level in earning credentials from the Oregon Department of Public Safety Standards and Training (DPSST). Managers at each Sizzle Pie location hold the certification, which develops professional standards for public safety.
Information gleaned from that certification is then passed along to Sizzle Pie employees, who are trained on how to speak to guests, particularly intoxicated or belligerent patrons, and the warning signs of a suspect situation.
Step 3: Operational attentiveness. Very often, Monda notes, restaurant robberies are committed by an employee, ex-employee or friend of an employee, all of whom can be quite aware of a pizzeria's operations.
As important as it is to do background checks and screen employees, Monda says it is equally important to restrict access to cash. Owners should have — and insist staff follow — strict procedures around using safes to limit on-hand cash, rules on rear door access and defined guidelines for dealing with ornery guests.
"Whether it's 2:30 p.m. or 2:30 a.m., we want to create an environment that keeps our operation, our employees and our guests safe," Peyton says, "and we will struggle to do that if we don't have and enforce certain rules."
Chicago-based writer Daniel P. Smith  has covered business issues and best practices for a variety of trade publications, newspapers, and magazines.