Pupatella
Arlington, Virginia
The VPN-certified Neapolitan pizzeria has garnered a solid reputation in Northern Virginia and Owner Enzo Algarme has established partnerships to help his brand grow.
---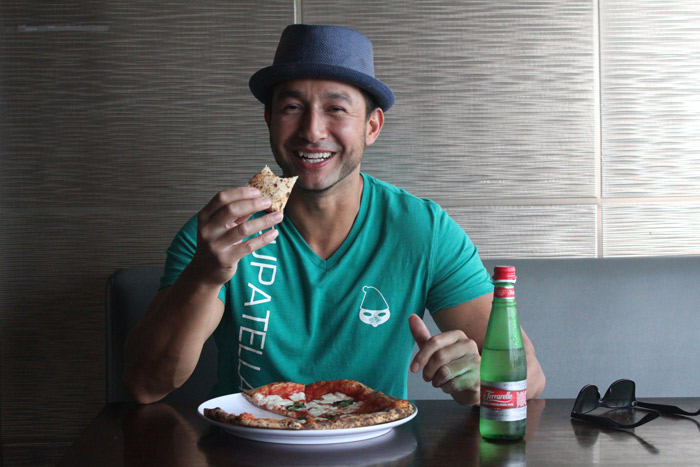 We keep things simple. We do not have table service. Customers order at the counter, and the food is brought to the table. Our pizza is very traditional Neapolitan pizza, done the same way as it first was 150 years ago. Pupatella is a hip and upbeat environment that is a fun and friendly place to get a quick bite, bring the family or have a date night.
Evolution of the brand — Keeping true to the Neapolitan pizza tradition is our main goal. Our growth has been slow and that is intentional — we want to make sure that we don't bite off more than we can chew. Not cutting corners takes more time and effort, but in the end that is the strategy that pays off. Customers continue to line up out the door for our food and our sales have increased every year since opening.
On franchising — We have a great team of pizza makers and cooks at Pupatella — we now have the flexibility to be away from the day-to-day operation and are ready to focus on growth. We have trained many people and have it down to a science that will translate to effectively training our franchisees. So opening more locations was the natural way to go. However, we know our strengths and limitations. While making great pizza and training others to do so is our strength, we had no experience in creating a company to support and develop multiple pizzerias. That is where our partners come in. They have the skills and the experience of replicating a successful restaurant, which is exactly where we were lacking. As important as the ingredients are to making an incredible pizza, it is equally as important to have the right team to expand a successful brand.
Expanding markets — We are focusing on growth close to home (Arlington, Virginia) to organically expand the brand. This includes Virginia, Maryland, Washington D.C., North Carolina, Delaware and Pennsylvania. But we have also been exploring opportunities outside of our home region — including international markets such as the Middle East, where our partners from Elevation Burger have significant experience in growing a brand.
VPN-certified franchises — It is very strict. But it also is our natural way of running our pizzeria every day. It will be the only way we will train the future franchisees, as it is the only way we know.