A look at pizzerias in Kansas City, Missouri
---
Providence Pizzeria Co.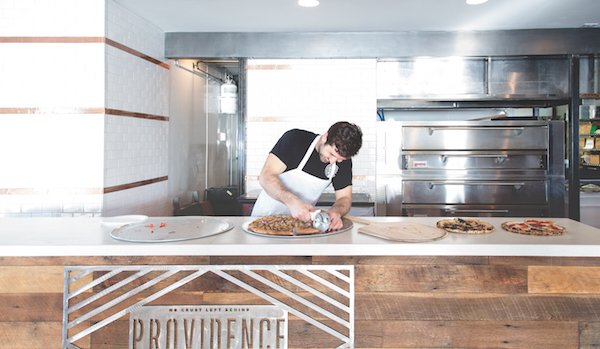 Opened in 2014 by brothers Luke and Aaron Salvatoret, the suburban Kansas City pizzeria has a well-designed, modern and open restaurant. Its interior highlights a showpiece, imported French brick oven, accompanied by a deck oven. The two ovens give Providence the versatility to offer three styles of pizza — New York, Sicilian and Neapolitan — with a total of 19 specialty pies. Offered New York or Sicilian style, The Buddy features local Italian sausage, Peppadew piquante peppers, goat cheese, mozzarella and house red sauce. Among the classic Neapolitan pizzas, the prosciutto is topped with San Marzano tomatoes, fresh mozzarella, arugula, EVOO and pecorino. Its locally brewed root beer makes a delicious root beer float dessert.
12925 U.S. 71 – Grandview
providencepizza.com
---
Bella Napoli
Part restaurant, deli, coffee shop and grocery, Bella Napoli offers something for everyone. Owner Jake Imperiale opened the business in 2001 to offer Kansas City authentic Italian items. Its menu offers a variety of antipasti, salads, sandwiches, pastas and pizzas. The Polenta Fritta is a unique appetizer (fried polenta with mushrooms and Parmesan fondue — $9.99). The #13 Alessandro pizza is topped with pancetta, artichokes, smoked mozzarella and tomato ($10.99) and the #9 Calzone pizza features either mushrooms or salami with ricotta, mozzarella, tomato and Asiago ($11.99).
6229 Brookside Boulevard
Kcbellanapoli.com
---
Chiusano's Brick Oven Pizzeria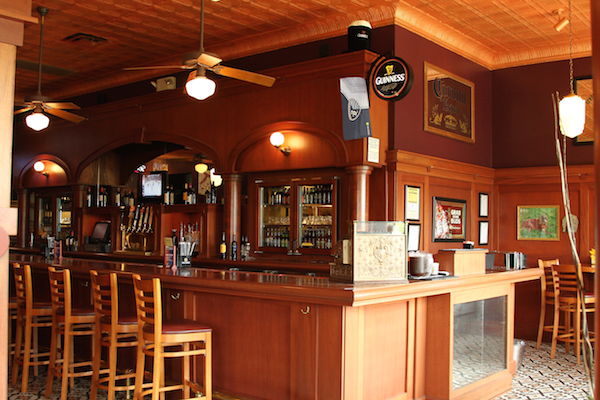 The mom-and-pop pizzeria prides itself on being independently owned and operated. Based on Neapolitan family recipes, the Borbergs serve an artisan, hand-kneaded pizza with unique toppings like elk sausage, shrimp and brie, in addition to its 40-plus toppings. The elk sausage is featured on the Snooty Coyote with Brie and mozzarella and on the Chef Roberto's with garlic, spinach, anchovy, Kalamata olives, fresh basil and Mozzarella (16-inch for $20). Chiusano's successful bar program taps local beer and offers a half-priced happy hour.
1713 Village West Parkway
chiusanospizza.com
---
On the Radar
SPIN Neapolitan Pizza
(HQ / 15 units)
spinpizza.com
Minsky's Pizza (HQ / 15 units)  / minskys.com
d'Bronx Authentic Deli
& Pizzeria (4 locations)
dbronxkc.com
Stone Canyon Pizza
(2 locations)
stonecanyonpizza.com
Johnny Jo's Pizzeria
johnnyjospizza.com