A Look at Pizzerias Around the U.S.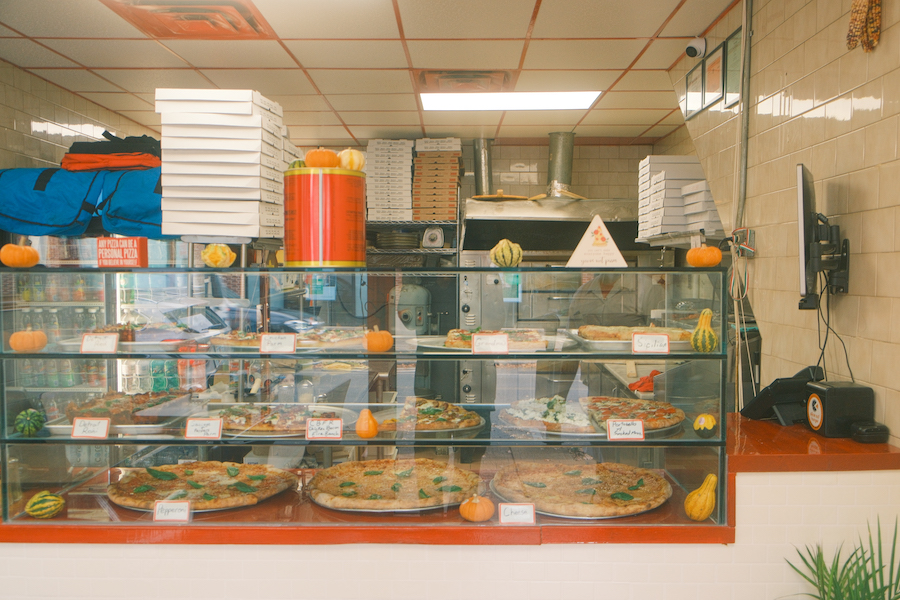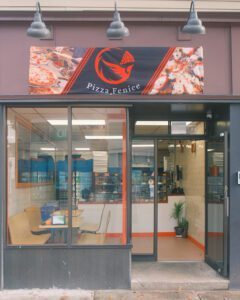 This pizzeria thrives on its takeout and delivery. "Even without much seating I've quickly become a destination for the variety of slices offered for carryout, from Detroit Style pizza (pepperoni being a favorite) to open sandwich-esque pizzas like the Pastrami Reuben or even Cuban and then there's always the standards like Grandma pizza and Sicilian," says owner John Gristina. "I have taken a lot of effort to make my pizza stand out not just by offering items that are not found anywhere near here but also by making those items stand out by using high quality ingredients and not wavering on process even if it requires more effort (such as making gluten free pizza crusts in house). I've always believed that a pizza crust is a tasty canvas to be used to paint a picture of flavor and transfer my passion for pizza making to bring a smile to someone's face.  So when I sat down to write this menu, I thought of all the pizzas we made after hours at restaurants and pizzerias I worked at or owned over the years and they were some of the best ones I ever had — no rules , no structure just, 'Hey I think this would taste great as a pizza!' I decided to go with my gut and take some chances on some combinations that are not your first thought when pizza comes to mind, but also keep some of the standards we have all grown accustomed to over the years." A hot pizza on the menu is the Sunday Sausage and Peppers with roasted sweet and hot sausage sliced into medallions, sauteed tri-color sweet peppers, red onion and garlic in wine, red sauce and topped with a drizzle of olive oil and a sprinkle of oregano, basil and grated Romano and Parmigiano Reggiano.
Dino's recently made Thrillist's list of "The 28 American Pizza Joints You Need to Try Right Now" noting its Jersey tavern pies, its Sicilian, and heralded owner Brandon Pettit, who also owns the famed Delancey in Seattle. Dino's menu is simply salads, pizzas and garlic knots. A pie that stands out include Weekend at Dino's with tomato sauce, fresh and aged mozzarella, Zoe's bacon, pineapple, house pickled jalapeños and Parmesan. The Broccoli and Preserved Lemon is topped with fresh and aged mozzarella, garlic and Parmesan.
This new wood-fired gastropub has garnered a strong following in Downtown Phoenix and is already making local and regional best pizza lists. The Desmond is a destination for creative cocktails and craft beer. Its menu highlight is the pizza. The menu features a Special of the Week. Recently, the Cubana was featured with mozzarella, provolone, pork carnitas, ham cotto, pickled jalapenos, red onion and a drizzle of sweet habanero mustard. Its namesake, The Demond, is topped with spicy salami, roasted bell peppers, roasted onions, Kalamata olives, garlic and oregano. The menu also feature panini like The St. Pierre with USDA prime rib roasted beef, provolone, au jus and horseradish cream on a French baguette.