A Look at Pizza Destinations Around the U.S.
Robert's Pizza &
Dough Company

Chicago, Illinois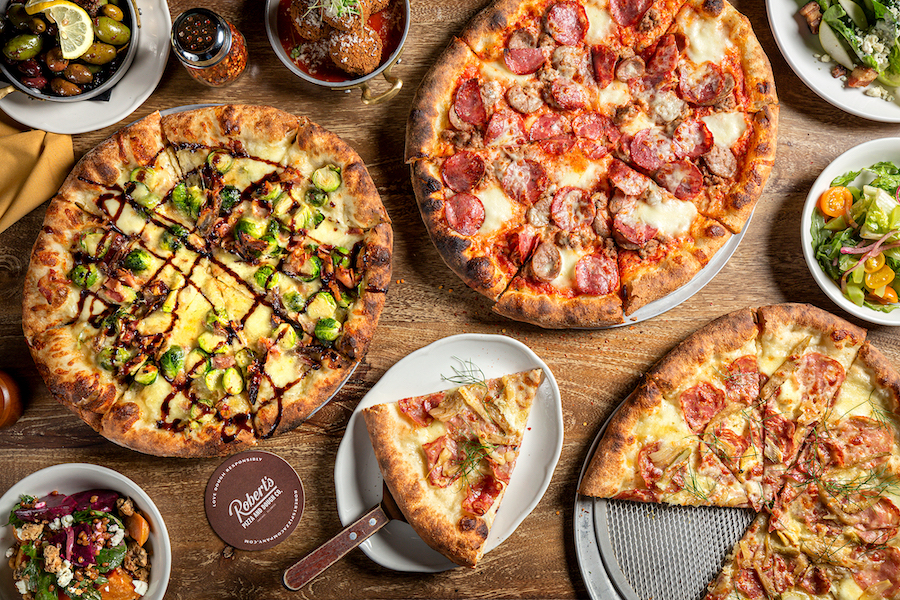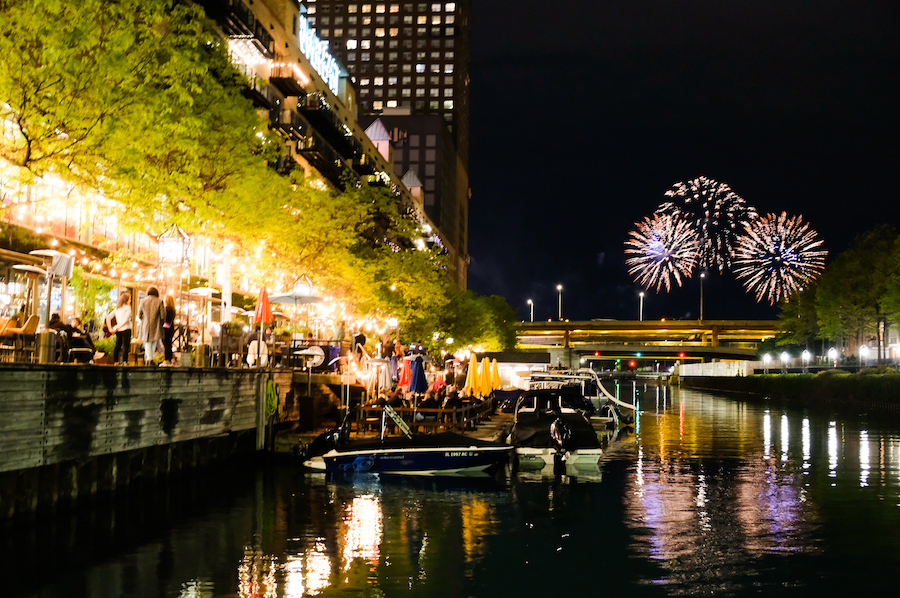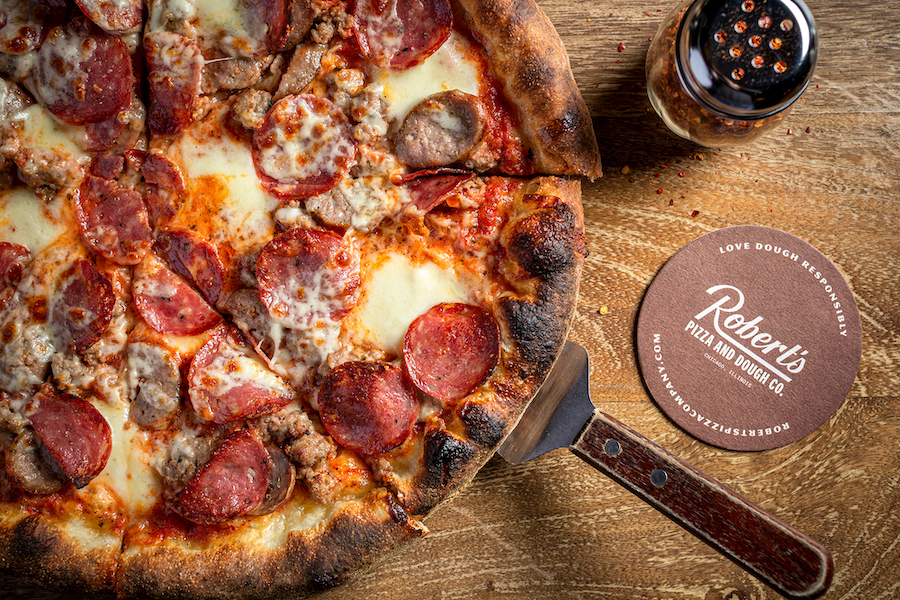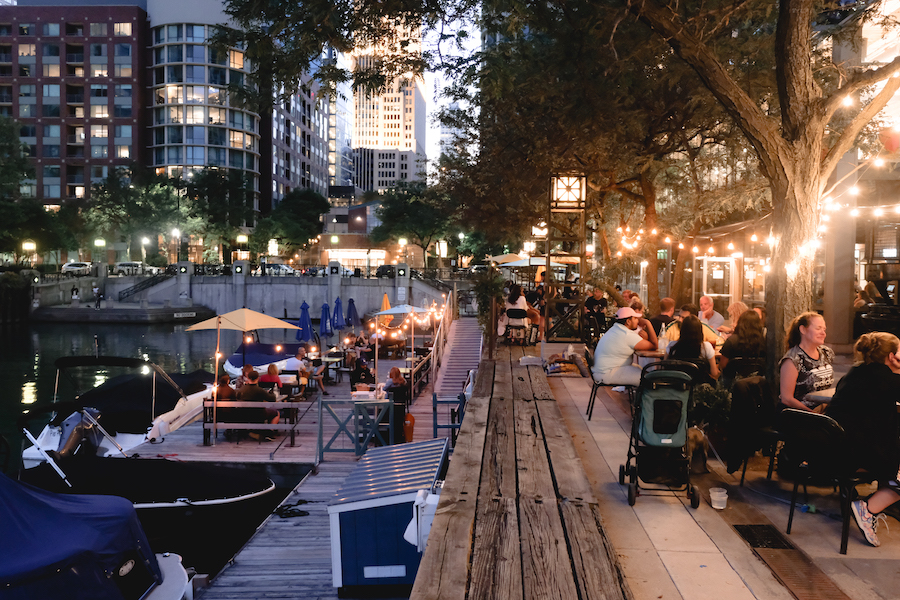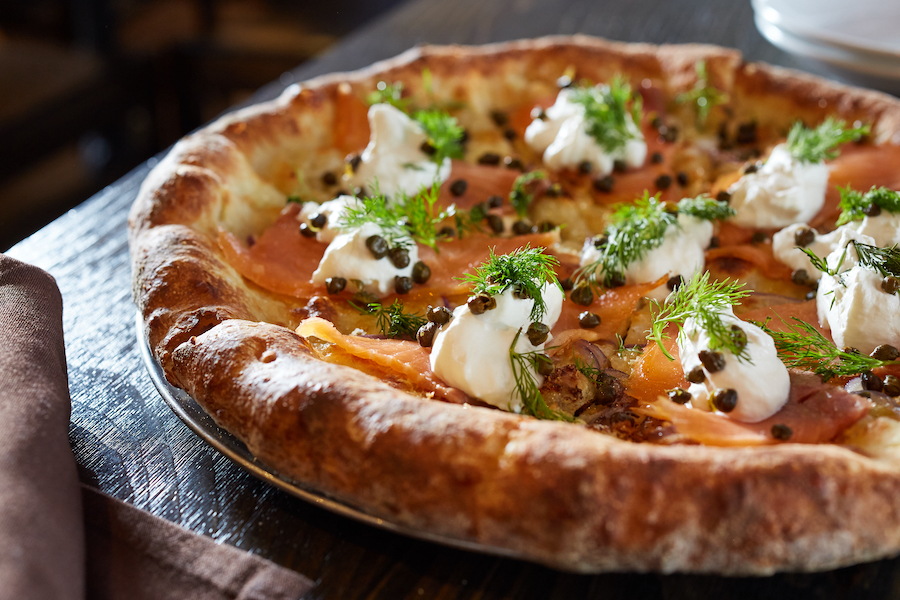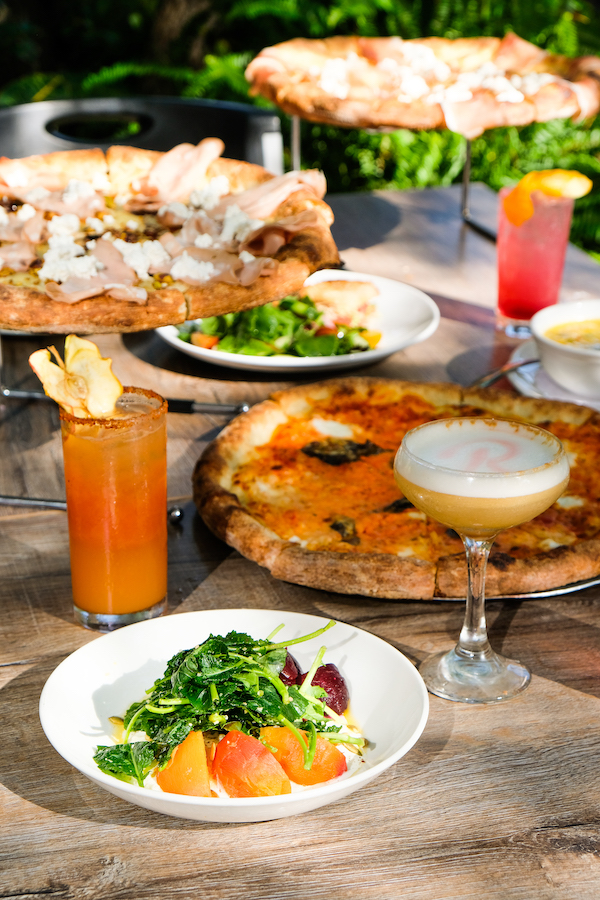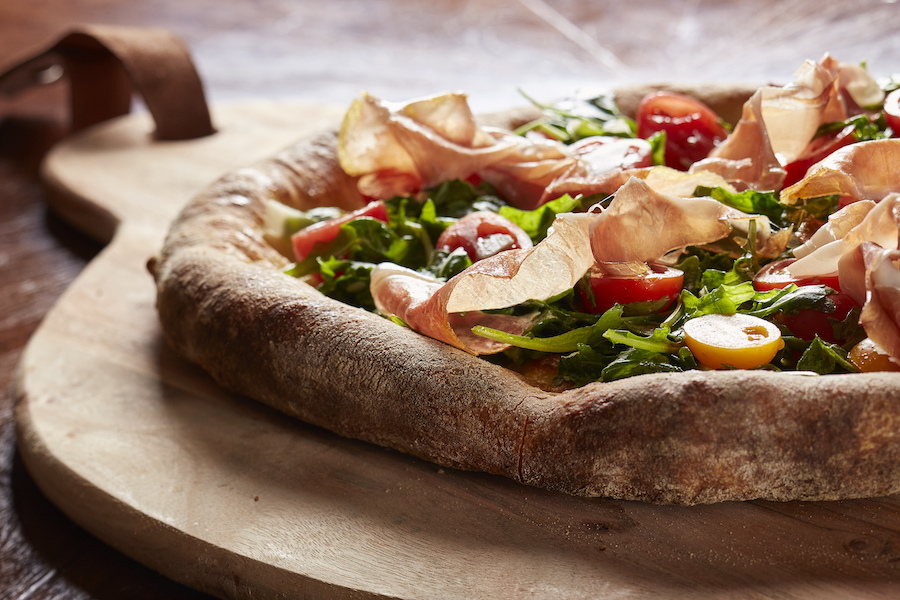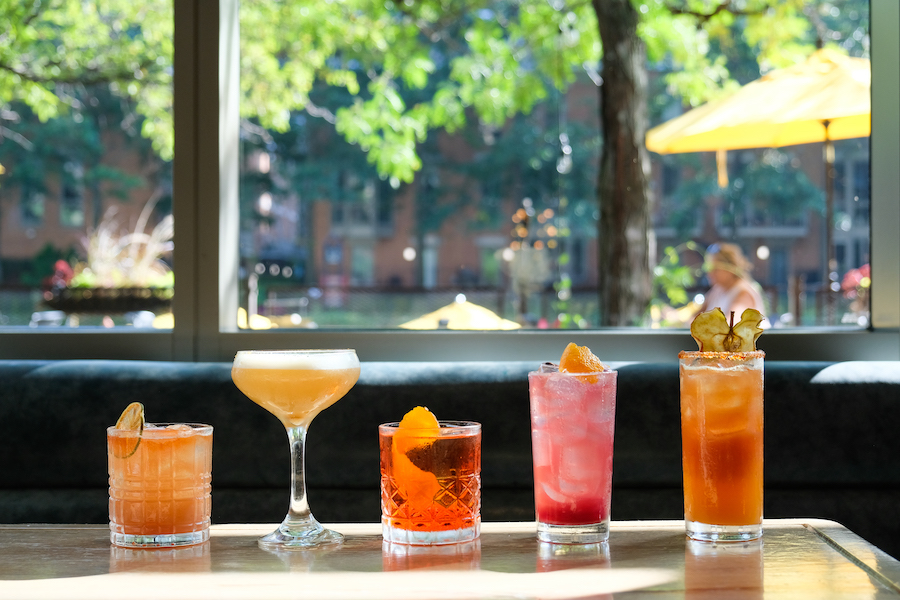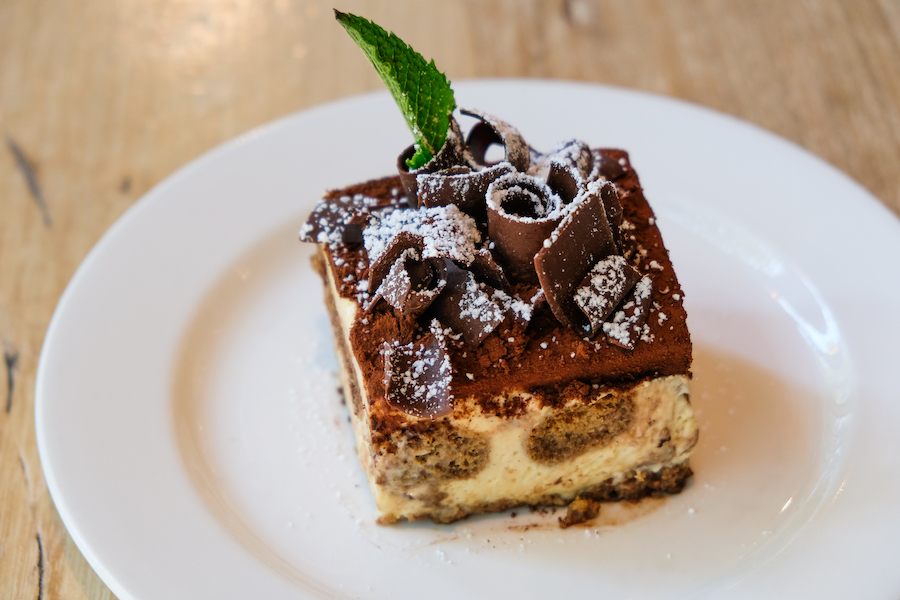 Robert's Pizza Group Shot copy
Robert's Pizza Fireworks on the Patio (1) copy
Robert's Pizza Cup & Char copy
Robert's Pizza Patio Sunset (3) copy
Robert's Pizza LoxZa copy
Robert's Fall Group Shot copy
Robert's Pizza Prosciutto & Arugula copy
Robert's Fall Cocktails copy
Robert's Pizza's ambiance shines on Chicago's Ogden Slip of the Chicago River with boat access to the restaurant. The artisan thin-crust pizza has a great chew and crunch and a beautifully charred cornicione. Robert's uses a 25-year-old wild yeast starter that Robert Garvey developed in his downtown Chicago home kitchen – the same place the dough recipe was created – with a long cold ferment. Fan favorites include The Duck a Rita, Robert's spin on the Margarita featuring buffalo mozzarella and fresh roasted tomatoes and fresh basil with cured duck breast. Another favorite is The Fennel, featuring fresh mozzarella, pickled fennel, braised fennel, fennel salumi, fennel fronds, fennel pollen, and honey. The restaurant recently introduced Detroit-style pizza offered once a week. The Detroit style is made using a two-day ferment, high hydration dough, cooked in classic blue steel pans from Detroit. Some Detroit pizzas featured recently were the Cup & Char Pepperoni; Grilled (house-made) Sausage & Caramelized Onions; Margarita (The Rita); and Roasted Veggie.
Allday Pizza
Austin, Texas
Bon Appétit highlighted Allday Pizza as one of "The Hottest New Restaurants That Opened in March 2023" touting its "super thin, thoughtfully topped pies, followed up by a cup of soft-serve." The newly opened shop have received a buzz of local media for its New York-style pizza by the slice or whole pies, meatballs and soft serve ice cream. The pizza shop is in a shared space with Flo's Wine Bar & Bottle Shop to provide a strong patio and sleek interior vibe of wine and pizza. A house cheese pizza is elevated with burrata cheese dollop on top.
Full of Life Flatbread
Los Alamos, California
The bakery restaurant has garnered a national reputation making Gayot's 2023 Best Pizza Restaurants in the U.S.A. feature at No. 6., praising Full of Life's use of local and seasonal ingredients. The Flatbread menu features Fire-Roasted Tomato Salsa with wood-oven charred tomato, serrano and garlic salsa, chipotle, roasted corn, black beans, cilantro, red onion, whole milk mozzarella and garlic oil. There is also the Coachella Valley Date and Bacon with walnuts, smoked creamy leek sauce, blue cheese, onion and fresh arugula. The Central Coast Sausage features Heritage Pork, Blue Agave & Fennel Sausage, smoke-dried tomatoes, mushrooms, caramelized onions, garlic oil and whole milk mozzarella.