The Today Show Features Women in the Pizza Industry
Women pizza pros are making a big splash nationally in a new streaming series "Head of the Table" on The Today Show with a look at how women are changing the male-dominated pizza industry.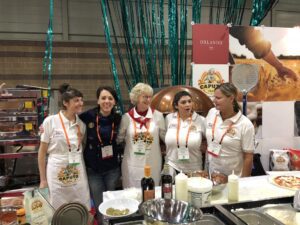 Head of the Table host Elena Besser goes in-depth with two pizza chef/owners, who are also pizza champions.
The "Pizza Pioneers" episode highlights industry veteran Giorgia Caporuscio, who owns Don Antonio in New York City. Caporuscio became the youngest female competitor to win the Caputo Cup in Italy. She sits down with Besser to talk about the barriers that she has broken as a female pizzaiola and those who influenced her career most. Caporuscio showcases the Neapolitan pizza craft, as well as the Montanara, a fried pizza on the show.
Besser then highlights a star in the pizza industry Tara Hattan, who holds several World Pizza Games medals. She owns the two-unit Zasa's Pizza & Wings in Tulsa, Oklahoma. In the show, Hattan shares how she prepares for the Dough Acrobatic Division at the World Pizza Games during Pizza Expo in Las Vegas. The show's crew shadowed Hattan during Pizza Expo. She also shares a few of Zasa's unique specialty pizzas.
Besser rounds out the show with a sit-down conversation with Women in Pizza founder Alexandra Mortati, Giorgia Caporuscio and Pizza Wars host and Last Dragon Pizza founder Nicole Russell to discuss challenges women face in the pizza industry.
Women In Pizza recently sponsored the Women Pizzeria Owners Panel discussion at Pizza Expo in Las Vegas in March. Women in Pizza is a movement that empowers women in the pizza industry to share their stories, display their talents, inspire innovations, and connect with one another and the world.
Elena Besser was tapped to host Head of the Table with her culinary acumen including founding The Lineup, a series highlighting the top cooks working at the best restaurants in America as well as Food Network Kitchen, the Cooking Channel's "The Best Thing I Ever Ate", Amazon's "Today's Deals Live", and red carpet host for The James Beard Awards livestream on Twitter.
Check out the full episode "Elena Besser meets 2 chefs challenging stereotypes in the pizza world" on Head of the Table.
---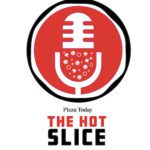 Explore more Women Pizzeria Owners elevating the pizza industry on The Hot Slice with Pizza Today podcast:
150. Pizza Expo Sessions 4 — Women Redefining Pizzerias with retired teachers/pizzeria owners Suzanne Francis, Ruth Matheny and Katie Agor of The Grove Wood Fired Pizza in Granbury, TX. We also have Phumzile Siboza who traveled from Johannesburg, South Africa representing the Debonairs Pizza chain.
143. A Conversation with Chef/Restaurateur Lisa Dahl. She owns Pisa Lisa with two locations in Sedona, Arizona, along with several other concepts.
137. The Brilliant Sarah Minnick of Lovely's Fifty Fifty. Sarah Minnick is chef/owner of Lovely's Fifty Fifty in Portland, Oregon.