There's more to modern media than Facebook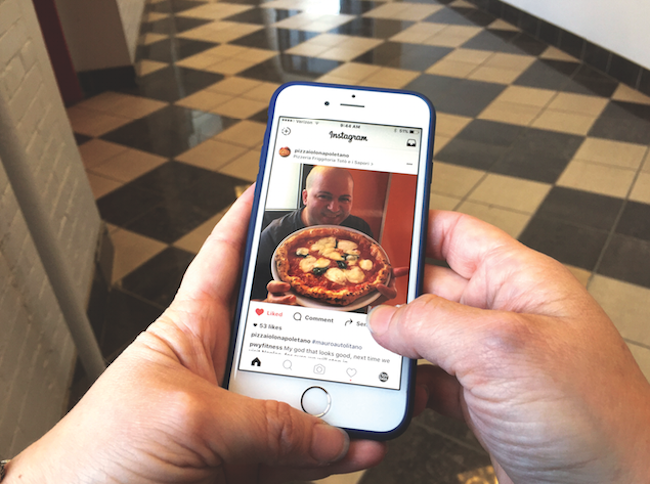 May 1, 2007: that's the day we took our first step into the landscape of social media marketing here at Farrelli's Pizza by creating our Myspace page. I remember that date well because it was my first day on the job as our director of marketing and communications. I started my career with Farrelli's at the age of 16 as a dishwasher. Ten years and two college degrees later, I was lucky to find myself back with the company that had taken a chance on me, giving me a set of core working values at a young age. As the marketing director, I was eager to put my newly acquired marketing knowledge to work. What I had learned was that people were beginning to engage with brands in new and unprecedented ways, utilizing technology to do so. At the time, Myspace was the forum that had the most traction… it was where the people were, including our customers.
A lot has changed since 2007. It should come as no surprise to anyone that Myspace is no longer the preferred network of choice for your customers (unless you are in the music industry). Facebook has been the dominant social network since 2008. The idea of abandoning our social network of choice, Myspace, was a daunting one. We wanted to be sure Facebook was truly staged to be the king of the mountain before committing to the transition. After a year of watching, we joined Facebook in 2009. We also observed the rise of Twitter and jumped on that network as well. Then came popular check-in sites like Foursquare and we began to see that we were going to have to make some choices, as we were unable to devote enough time and energy into maximizing our efforts on all of those sites. We experimented and observed a lot and developed a strategy to utilize our chosen networks in specific ways, independent of each other. Part of that strategy is an evaluation process for new networks to determine if they will yield enough value to warrant our efforts and to determine if the network will allow us to highlight an aspect of our brand not currently showcased through our social media efforts. By following that method we have added three additional networks into our social media bag: Instagram, Snapchat and LinkedIn. I'm sure there will be others in the future as the landscape continues to evolve.
But it isn't just the networks themselves that have changed, it is the users of those networks and the way they are interacting with them that has really driven the change. Checking your likes, scrolling the feed and posting your clever morning snap story have become a part of our daily lives. People have become addicted to content, and not just any content –– visual content. More specifically, we have become addicted to video content. All of the major networks have recognized this and have adapted their capabilities to allow users to upload video content easily. As YouTube viewership began to explode, Facebook created a way for users to upload videos directly to Facebook that auto-play inside the users newsfeed without taking them away from the network. Popular micro-blog sites Twitter and Instagram both saw the rise of Snapchat's short video capabilities and acted quickly to implement their own short video solutions. We observed this as well and decided that we needed to provide more video content to the insatiable appetites of our audiences. This presented a new set of challenges, since we are restaurateurs by trade and not videographers; however, with the proliferation of technology, shooting, editing, producing and sharing high quality video content has never been easier.
This change in user behavior over the years has definitely required us to change our posting strategy for each of our networks. The only network that we would even consider posting on without either an image or video is Twitter and that is because we primarily utilize Twitter to engage directly with individual users. Now the trend appears to be live video capabilities, where quality is not the goal but rather real time engagement with your followers though networks like Facebook, Periscope and YouTube.
Perhaps the biggest observable change of all is the way that social media has forced us to restructure our job as the marketers. Where we used to measure redemption we now measure engagement. Where we used to be thought of more as a sales generation department, we are now looked to as more of a content creation and customer engagement laboratory. We've had to re-allocate our marketing budget to invest in our ability to provide higher quality content and for promoting that content to increase our reach in an effort to engage new customers. In other words, social media has completely redefined what it means to market your brand.
---
Content Is King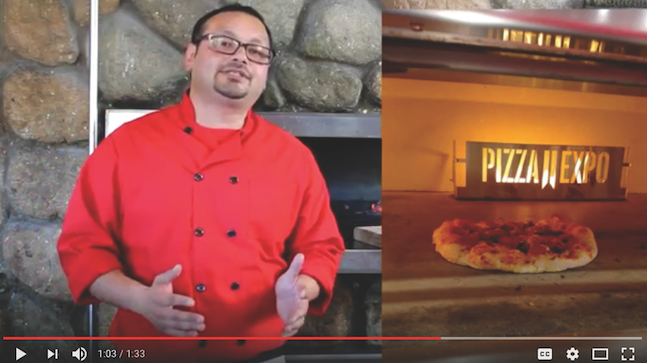 People nowadays are hungry for content… video content. Hopefully that doesn't come as a shock to you. The question is do you have a plan to fulfill their hunger with video content for your brand? I recently read an article that claimed if your brand has not already strategized how to supply your audience with video content, then your brand is dying. But it doesn't have to be. Creating engaging video content has never been easier. You don't have to be a professional videographer to film, edit, produce and share quality videos. Here are a few things to be mindful of when filming and editing:
Stability of the camera and movement of the subject: use a tripod for DSLR cameras or a gimbal mount for handheld cameras. Panning, zooming and changing the focal point are ways to incorporate movement to help keep your audience engaged.
Proper lighting to enhance the subject: Use natural light when possible by filming close to the front windows of your storefront, but use auxiliary lights when necessary to illuminate the subject.
Sound quality or audio track selection to enhance the piece: Use a lav mic to amplify your subject and eliminate background noise, or choose a royalty free song instead. Lastly, keep the video short or you will lose your audience.
Clayton Krueger is director of marketing and communications for Washington-based Farrelli's Pizza. Here is a frequent presenter at International Pizza Expo.