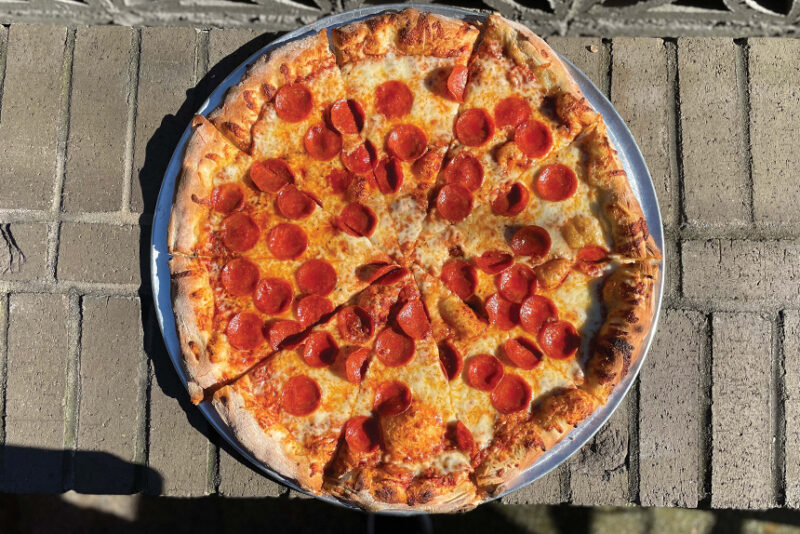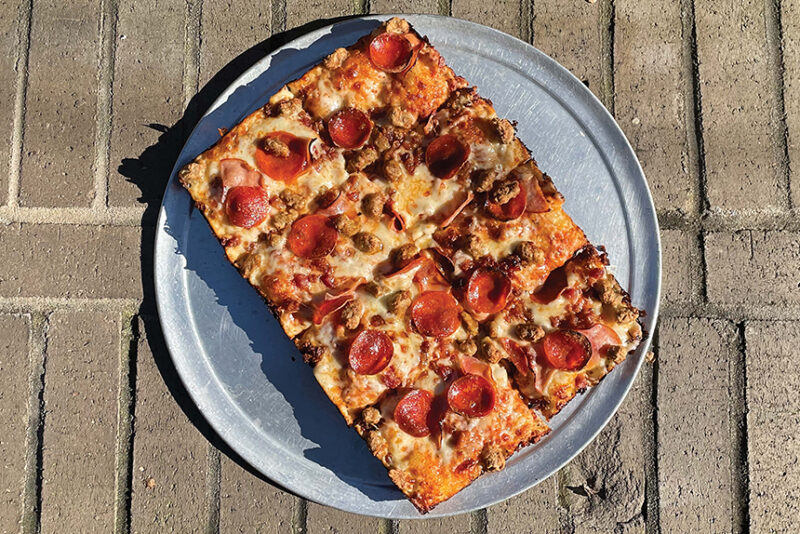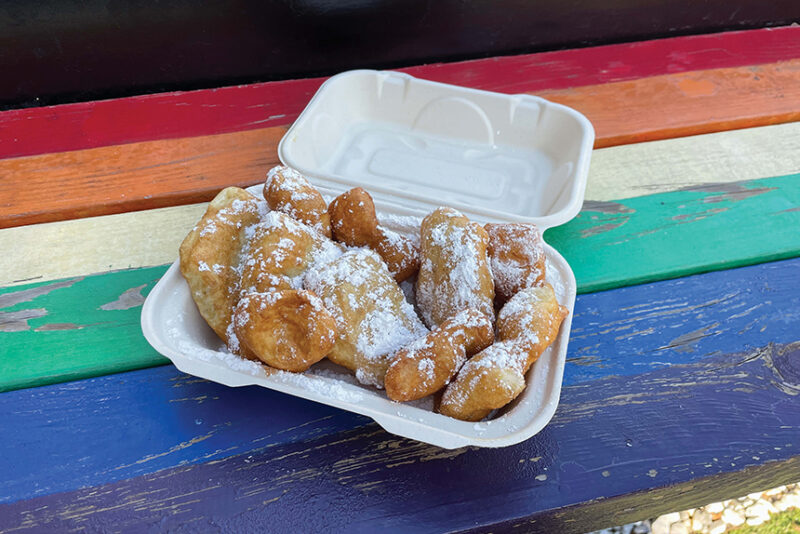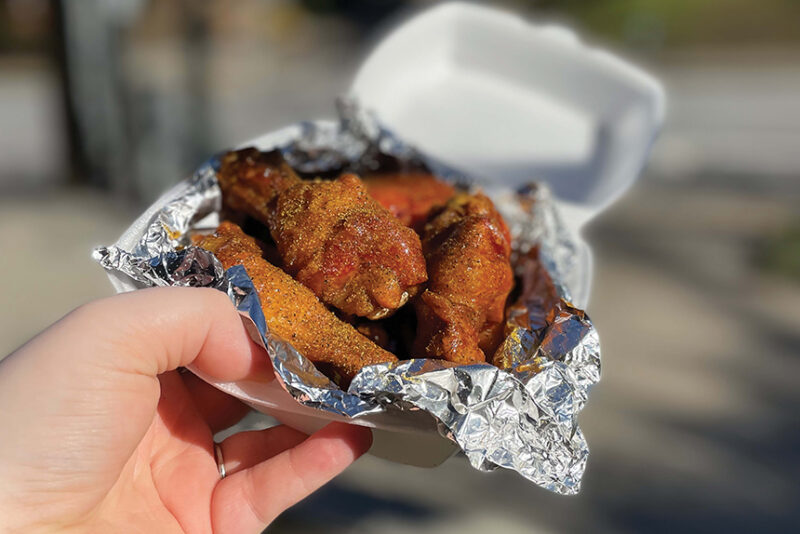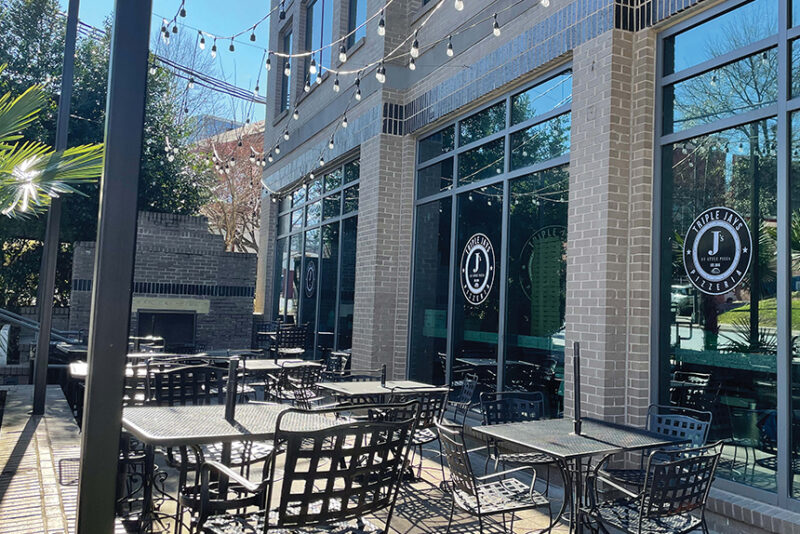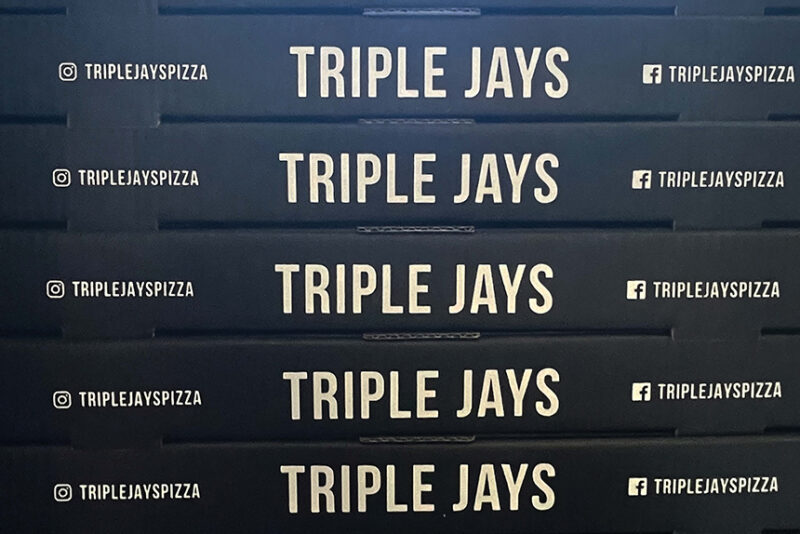 Family Strong
The Terrence Family build a legacy business from food truck to pizzeria
There is a side street in the trendy Midtown District of Atlanta, Georgia. A brick façade building features a large bank of windows, abundant patio seating and a well-branded storefront emphasizing Triple Jay's Pizza Bar. 
You expect to walk into a bustling pizzeria. But on this day like the many days before that since March 2020, a wall of tables with menus and hand sanitizer and a smiling worker greeted patrons at the front door. No indoor dining was permitted. The teeming operation instead took place back of house with a thriving carryout and third-party delivery business.
Jay and Lasonia Terrence, along with their sons, operate the young pizzeria that opened a mere month before the COVID-19 shutdown of 2020. "We had our anniversary on March 1st and the next day they shut the city down," Jay says. "In one month, it went from a dream to a nightmare. But it worked out to be a blessing for us because we were a truck, so we were used to just passing out a window and keeping it moving." Pizza continued to be popular and persevere. And from a financial standpoint, the family had no comparison to sales history pre-pandemic in Midtown. 
Triple Jay's features New York-style and Detroit-style pizza in whole pies and slices, wings and fries. Specialty pizzas include Da Meat, Buffalo Chicken, BBQ Chicken, Vegan Cheese and a very special "B Side" that you'll read more about.
Amidst a turbulence few years, Triple Jay's has garnered a local and national pizza following. Triple Jay's has a commanding following on Instagram and TikTok at 12K and 38K respectively. "Our brand is family, fun and light," Jay says, adding that he and Lasonia do funny TikTok videos that have resonated well with their audience.. 
The pizzeria has appeared on the Cooking Channel and has made best pizza lists in the local and regional media and nationally. Triple Jay's was among The Tamron Hall Show's black-owned restaurant owners that she awarded $15,000 in a 2020 Restaurant Love series.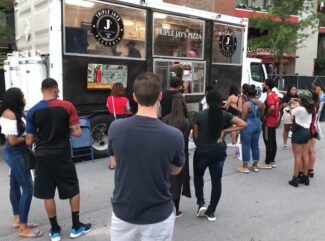 The Terrence family had a prospering pizza business long before opening the brick-and-mortar restaurant. Its infancy began with Jay's weekend tradition of making pizza on the weekends with their sons in Philadelphia, Pennsylvania. Pizza making weekends ramp up even more when the family moved to the Atlanta area where they couldn't find the pizza in town that they craved from back east. The family recognized that they were making some of the best pizza in Atlanta in their home. 
As their youngest son Justin got his driver's license and newly found independence, Lasonia started to look to her future. A stay-at-home mom for a decade, Lasonia was ready to transition into something new. 
"She came to me and said, 'I should sell your pizza,'" Jay says. With a bit of trepidation, Jay was onboard. First, Jay began perfecting his pizza, production methods and teaching Lasonia and the boys to make pizza. They started feeding more people, giving pizza to their church and sports teams with rave reviews.
Jay pulled funds from his retirement and bought a food truck for $4,000 and sent it to Florida for its $30,000 buildout. While the truck was in development the Terrence's looked at how to scale up the operation. One of the biggest hurdles was dough consistency on the truck in the hot and humid south. They ultimately decided to source the dough from New York, allowing them to focus on the other aspects of the operation.
While Jay worked full time, Lasonia and son Jeremiah worked the truck. Lasonia is "the engine", Jay says. She admits there was a huge learning curve, first with learning to drive the manual transmission truck. Overcoming that was a confidence boost for Lasonia. 
Taking the reins was a challenge for Lasonia. "I was just so used to him leading and I felt comfortable letting him do what he does for our family," she says of Jay. 
Jay adds, "I want to give a nod to Pizza Today. We went to the (Pizza Expo) conference and they had a class on working with your wife and running a family-owned business. The hardest thing was changing roles. I'm a A-type personality. I'm dominant. And we had to learn that."
Lasonia picked up the business side as the truck gradually rolled out and she progressed from there. "The first two years it was Jeremiah and I," she says. "We jumped from $7,000 the first year to just over $100,000 the second year (with just the two), I thought that was quite amazing."
An auto accident in 2017 shut down the truck for six months. But it, in turn, gave them the opportunity to switch to a massive shipping container food truck. "We can open up all three doors to let people see," Jay says. "It's the biggest truck wherever we go. It draws attention."   
Business continued to climb with the shipping container. The Terrence family were content with the pizza truck business and were even advised by their peers to not open a restaurant. 
The Terrence's hadn't even thought about opening a brick-and-mortar location until they kept receiving
phone calls at random times asking where the truck was. Jay and Lasonia's wheels started turning (pun intended) about miss opportunities to capture business.
After two locations fell through, Jay and Lasonia jumped at the opportunity with the Midtown spot that is a condensed 1,169 square feet, but just the right size, Jay says, for the pizzeria.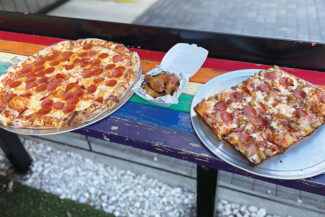 The Terrence's applied ingenuity to their $50,000 buildout, finding most items secondhand, like the banquet, tables, chairs and stools. They added metal elements to tie in the food truck. Its focal point was a happy accident. The large neon logo sign on its brick wall was meant to go outside but was restricted to interior use due to local zoning. 
Parking is limited so they weren't able to park the truck at the location like they had hoped. But Triple Jay's location is in a walkable neighborhood that blends young urbanites and families. A block away is Atlanta's Peidmont Park which hosts the city's biggest events. It is a vibrant and hip community and LGBTQ+ friendly. 
Triple Jay's is a designated Safe Place. Jay says the pizzeria welcomes everyone. In one instance, Jay says, "We had trans couple customers in and there was this guy out there just giving them hell and I'm like 'We can't have that. You're not going to treat people not right because you have an issue.'"
Atlanta and especially the Midtown District is a diverse and connected community. "I think it's a hotbed for supporting minority-owned businesses and female minority-owned businesses," Jay says. "It's an entrepreneurial spirit here. And here even during COVID we had people coming by, 'We're going to keep you open.' It is something in the air that you can pick up on that they really want you to succeed." 
Lasonia concurs, "A lot of the community around here just literally came up to us to give encouraging words how much they appreciate us and want us to remain in their community and how much we are an integral part."
It's not just community, but there's also a sense of family. Lasonia says, "That's the one thing that in the beginning we really connected with the community knowing you and you knowing the community. I think getting to know the customers on a first-name basis is pretty important."
Jay and Lasonia brought it to an even more personal level by revealing a heart-breaking and touching tribute with their community on social media. In 2014, their oldest son Brandon lost his three-year-long battle to cancer. Through the devastation and loss, the Terrence family have found a way to honor Brandon in the business. That B Side option on the specialty menu allows customers to mix and match any specialty pizza half and half. "I never really told the story (of the B Side)," Jay says. "But once I told the story on Instagram through videos we had together, and it seemed like people knew me more and knew why it was the B Side. I explained why it was called B Side for my son, they get it now and they know my story better. I think it translates. I think, social media you can tell your story without it really being filtered. You can go directly to the people. You can make them laugh or cry. Then they can come support you and there's strength in that."
Lasonia and Jay have a built a lasting memorial to Brandon. And they've created a continuing legacy for sons Jeremiah and Justin, as they grow the business together.
Denise Greer is Executive Editor at Pizza Today.