Jim Frye is founder of the Italian Oven Café, a spin-off of sorts from his original Italian Oven concept. The Italian Oven went public in the 1990s, but floundered shortly thereafter. Now Frye is resurrecting the concept in an abbreviated form, following the lead of concepts like Starbucks and Panera Bread. Currently, there are two Italian Oven Café stores in operation: one in Pittsburgh and one in West Palm Beach, Florida, where the company is newly based.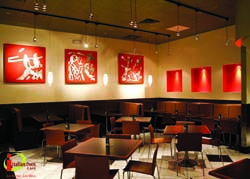 PT: What served as inspiration for bringing back and tweaking the Italian Oven concept?
JF: Back in 2001, I was watching with great interest what Starbucks and Panera Bread were doing. They were offering an affordable alternative to casual dining that was a little nicer than fast food and a little more casual than full-service dining. I had been plotting my comeback with The Italian Oven and started fleshing out the idea of turning The Italian Oven restaurant into a fast casual restaurant.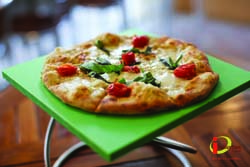 PT: What specifically appealed to you in terms of offering a smaller restaurant in this type of business model?
JF: I could see where we could build a smaller store that was less costly to build and less expensive to run in terms of having no table service and having a smaller staff. But we've still kept a wood-fired oven as the centerpiece of the menu.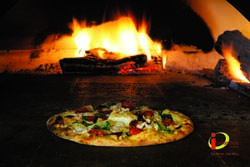 PT: What are your growth plans?
JF: The idea was to create a brand that we could take on the road and grow and sell franchises. We've had in excess of 100 franchise inquiries since we opened our store in West Palm Beach. Some of those are just people coming in to kick the tires, but probably 10-15 percent of those have a very serious interest in building an Italian Oven Café someplace. That's one of the reasons we chose West Palm Beach for this prototype store — people visit here from all over the world, particularly during the peak season.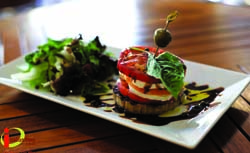 PT: Speed of service is crucial in this type of concept. How are you doing in that regard so far?
JF: Within seven to nine minutes, people get their food. That's the average transaction time, including the amount of time it takes them to place their order. A food runner brings the food out to them at the table. We put a good meal in front of them very quickly, and we use nicer napkins and dinnerware and nicer materials. Since there is no table service, there's no tipping. People appreciate it a great deal. We get great frequency from our key constituents.
PT: What's your average guest check?
JF: It's just a little over $10.