Tom Iannarino owns and operates Terita's Pizza in the Northland area of Columbus, Ohio. Iannarino's father, Gus, founded the restaurant in 1959, two years before Tom was born. The younger Iannarino grew up in the family business — which only offers carryout service — and personally runs the store daily.
PT: Terita's is about to celebrate its 50th anniversary. How does that feel?
TI: It feels great. My dad started this business back in '59 on a spur of the moment. He'd been in the insurance business. People thought it would never last, and now here we are 50 years later. It's the only job I've ever had.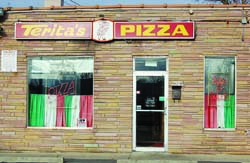 PT: You've never worked anywhere else?
TI: I was interested in the fire department and did work part-time in a township, but that's my second love.
PT: What's the biggest challenge you face as a smallbusiness owner?
TI: The everyday change of the product prices. Every time you turn around a product is going up on you. It's neverending and it really hurts us small people. We just have to take it and bite the bullet, though. Dad drove it in my mind to never cheapen the product.
PT: How has the recession affected your business?
TI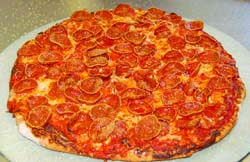 : I can't really say it's been affecting us. We're all carryout. We don't deliver or have dine-in, and it's been that way for 50 years. People can grab a couple of pizzas and feed their families rather than go out to a sit-down restaurant. It's a lot cheaper. I can't really complain.
PT: Can you share a secret Terita's has learned after half-a-century in business?
TI: Well, when things get tough, a lot of people end up cheapening their products. That's a mistake. We don't do that.