Russell J. Weiner is Chief Marketing Officer for Domino's Pizza. Formerly Pepsi's Vice President of Marketing, Colas, Weiner has been named one of Brandweek's Top 10 Marketers of the Next Generation. Domino's has 5,047 U.S.-based stores and 3,726 international locations. The company's growth in recent years has come overseas, while domestic stores have struggled.
PT: Can you compare and contrast what it's like to work for Domino's and Pepsi?
RW: They're very different. When you work for a company with a lot of brands versus a company that's singularly focused on one brand … everything we do when we wake up every single day is focus on Domino's Pizza. But there really are a lot of similarities if you think about it. The household penetration of soda is very high, and the household penetration of pizza is very high. In a way, each company makes its business trying to insulate losses in certain areas of the business and trying to grow in others. I think 2009 will be a very good year for Domino's.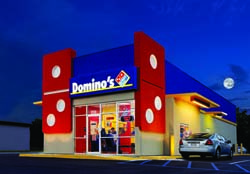 PT: What attracted you to Domino's?
RW: Domino's is one of the few QSR brands that's a real exciting brand. I consider myself a brand guy. I get real excited about the brands I work on. There's something about the Domino's brand and the 49 years it's been around. I'm getting into a brand with a rich history and that's fortunate enough to work with one of the premier ad agencies.
PT: You've probably looked back at Domino's past marketing efforts, both good and bad. Fudgems wasn't a high point. What measures will you take to ensure something like that isn't repeated on your watch?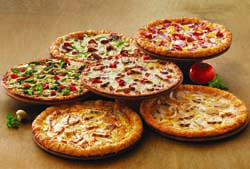 RW: We are going to be very data-focused here. We're not going to put out a bad product — and I'm not saying it was a bad product; I wasn't here then — because we won't launch a product if the data doesn't support it. I'm a real stickler when it comes to research. We are going to treat everything going forward as though it is a permanent menu product.
PT: You probably can't divulge any product launches at the moment, but is there anything you think is going to do particularly well that you can talk about?
RW: I feel confident everything we're going to do in 2009 is going to do well. We're doing some of the same type of thinking that was done behind sandwiches … incremental items to drive sales.
PT: Do you interact with franchisees much to get their input on advertising initiatives?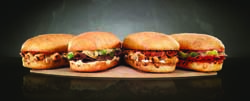 RW: The best part of my job is talking with the franchisees. I feel like I have the perfect job. I'm in the corporate environment, but every day I talk to a small- or medium- sized business owner. I'm an emotional guy, and I really enjoy talking to the franchisees about their businesses and hearing what they think will work. I may not always have the same opinion as them, but I never disagree with them because we're all partners in this together. If they don't do well, we don't do well. If we don't do well, they don't do well.