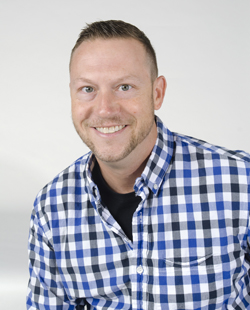 October has always been my favorite month. I got married in October. I played high school football in October. I watch the World Series every October (waiting for those Cubs to get there!). I also watch a change of seasons culminate into something quite spectacular every October as the leaves turn, the air chills and the local apples live up to their names and are, well, delicious.
Then there's my favorite holiday: Halloween brings kids through my neighborhood — mine among them — dressed as everything from superheroes to ghosts. As you can see, I've been smitten by Autumn for as long as I can remember. And you should be, too. Why? Because October represents the beginning of your busiest time as a pizzeria owner. You're probably aware of the industry's five major sales days (listed here in chronological order from today):
• Halloween
• The day before Thanksgiving
• New Year's Eve
• New Year's Day
• Super Bowl Sunday
Whether you're having a Halloween party or simply offering ghoulish specials, the last day of October is a day you should mark on your calendar. The kids want to get out and trick-or-treat. Parents need to get them fed in a hurry and get them out the door. You fit the bill perfectly, particularly if you deliver.
Begin making your Halloween plans now. Once you get those finalized, move onto the four other major days. Early planning leads to success.
Speaking of success, this issue highlights America's most successful independent pizza operations. Our annual "Hot 100″ list is one of the most-requested pieces of information we provide. Find this year's installment on pages 54-55. If your pizzeria is on the list, I offer a hearty congratulations. If it's not: keep working to get there. This is where you want to be.
Best, "
Jeremy White, editor-in-chief
jwhite@www.pizzatoday.com