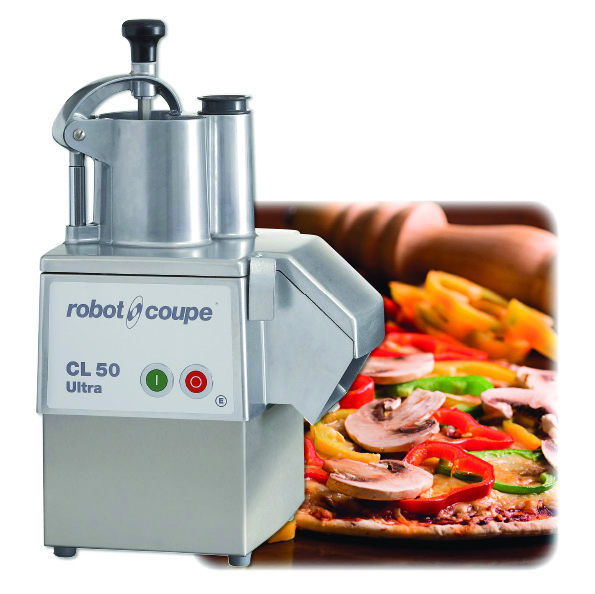 The CL50 Ultra Pizza Package which includes four discs — 2mm slicing disc, 4mm slicing disc, 7mm grating disc, 10mm dicing kit… the most frequently used discs in the preparation of vegetables for pizza.   Disc holders, and dice cleaning kit are included in the Pizza Package .   These discs will allow you to prepare all of your toppings, sliced, grated or diced in just minutes allowing you to offer a wider range of toppings to enhance the taste of your pizzas.
The CL50 Ultra has a large hopper for processing bulky vegetables and can accommodate up to 10 tomatoes at a time  Use its cylindrical hopper for precise processing of long or delicate vegetables, (mushrooms,  olives, peppers, etc.) .
Combine the CL50 Ultra Pizza Package and  R45T Vertical Cutter-Mixer – to prepare dough and sauces –  and you have the perfect pizza combination to prepare ALL the ingredients for your delicious, unique pizzas.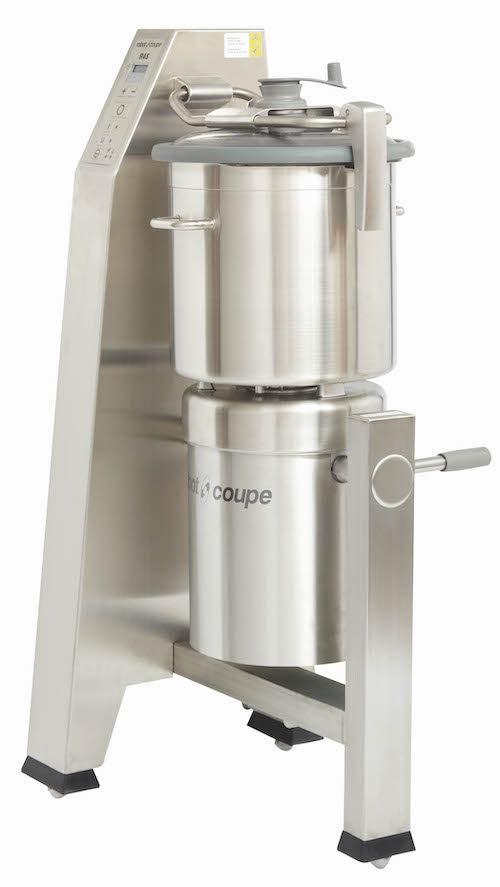 Robot Coupe USA is the inventor and leading innovator of professional foodservice  for over 50 years — commercial food processors, combination food processors, vegetable preparation machines, vertical cutter mixers, Blixers®, power mixers, juice extractors, automatic sieves and an unmatched disc collection.
For a free demonstration of Robot Coupe products, contact sales@robotcoupeusa.com   or 800/824-1646.