The Heated 10 Pie Delivery Bag Designed to fit ten 16″ Pizzas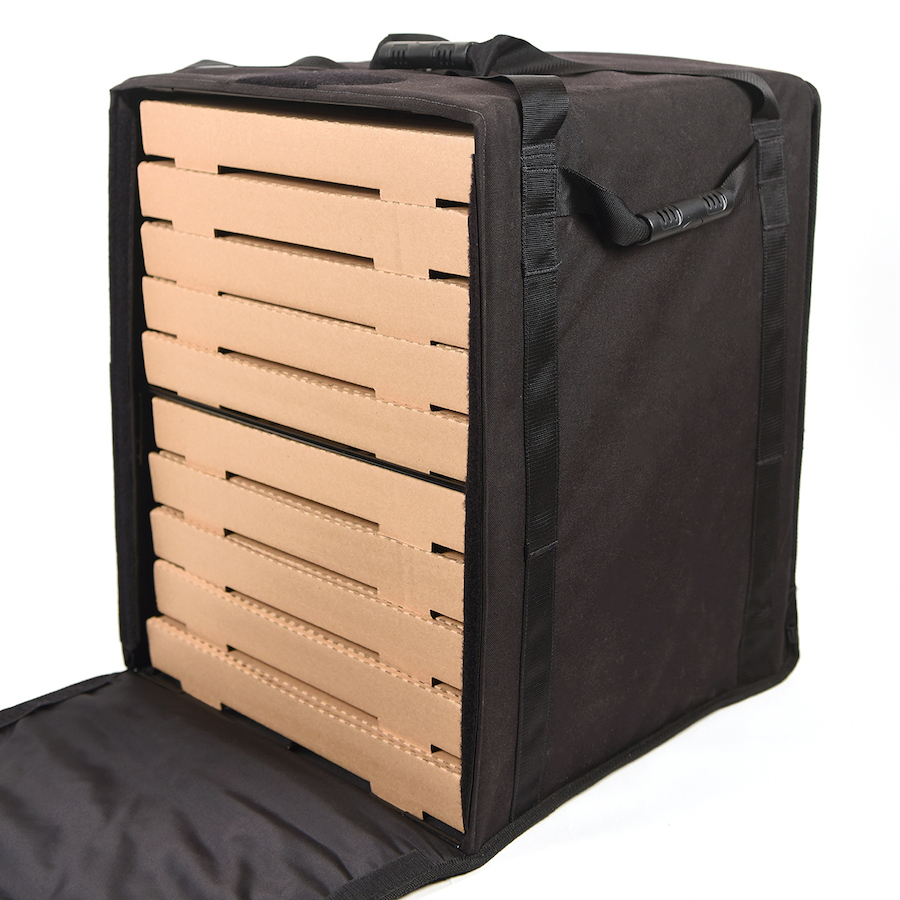 The RediHEAT Heated 10 Pie Delivery Bag offers a safe, cost effective way to satisfy your customer's hot food delivery demands. Measuring 17.25″ x 17.25″ x 22″ – this large pizza delivery bag will hold TEN 16-inch pizzas and comes with two heaters, two cords, and an internal wire rack with one shelf in the middle. 5 pies on top, 5 pies on the bottom. All of RediHEAT's heaters are A/C and designed to be conveniently plugged into a wall outlet prior to delivery. Our high-quality electric food bags are made with a patented electronic heating system to keep your food hot for 45 minutes. All of our delivery bags and heaters are proudly made in the USA and we guarantee our work with a 2-year manufacturer's warranty on each heater. Each bag has a special pocket for the heater which keeps the heating element secure inside the bag so that it doesn't move around during delivery. The cords plug into a regular wall outlet, no special equipment or transformers are required. It takes about eight minutes from a cold start to heat your bag. After the pizza is boxed and out of the oven, insert the pizza boxes in the bag, close the bag and disconnect for delivery. Your cord stays in your shop and you're ready to go.   The heaters always stays in the bag and the combination of the heaters and the thermal qualities of the bag will make sure your pizza stays hot all the way until it reaches your customer.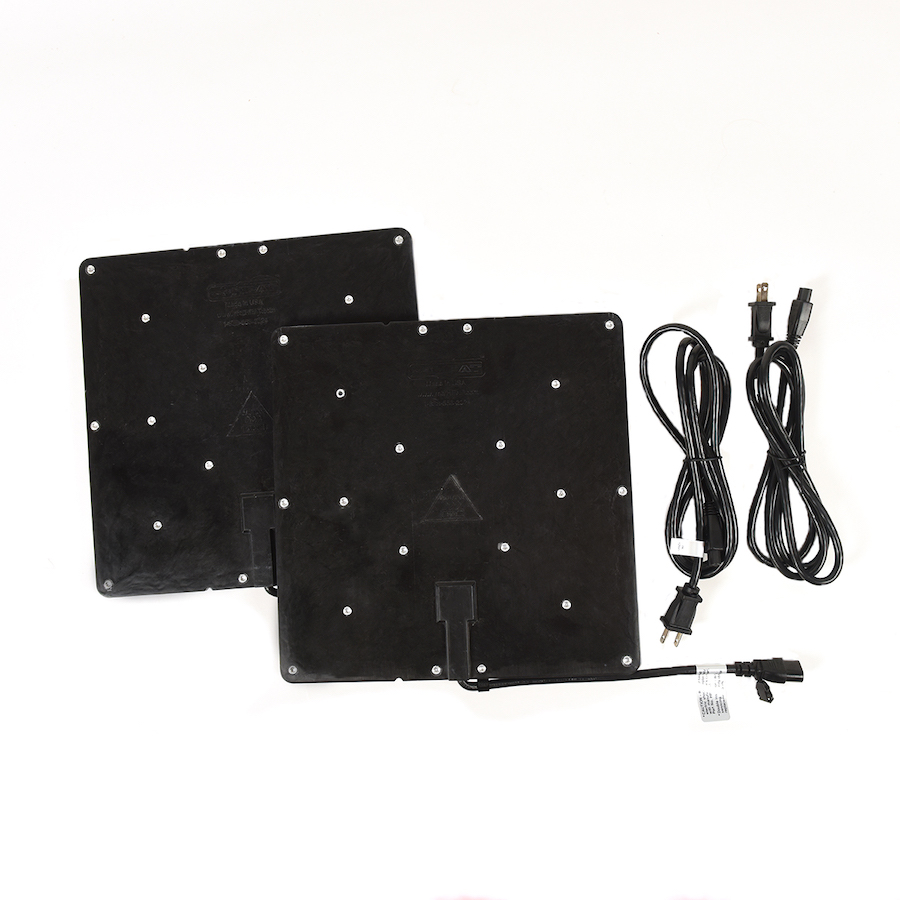 RediHEAT, Inc., founded in 2003, based in Cleveland, Ohio is focused on developing heated delivery solutions for restaurants and catering companies. RediHEAT offers a safe cost-effective way to satisfy your customer's demands. Whether you are delivering only one meal or over 100, you can count on RediHEAT's quality designed product line-up to meet your high standards. Visit our website at www.rediheat.com.