Marking First International Cheese Competition for the Company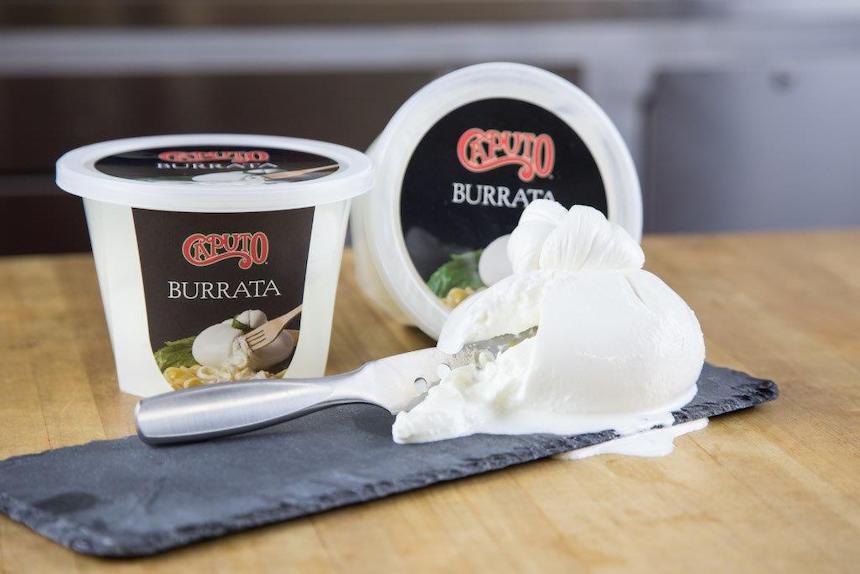 Bergamo, Italy– Caputo Cheese, US manufacturer of award-winning Italian Cheese, received multiple awards during the 2019 World Cheese Awards held in Bergamo on October 18th. The cheesemaker earned a silver award for their signature hand-made Burrata and bronze for both their hand-dipped Ricotta Red and artful mini Nodini knots. The company's participation at the World Cheese Awards was a momentous occasion for the Chicago-based manufacturer, with its initial foray into the international stage. Adding to the significance of a list of accolades was the location of the competition, Bergamo, celebrated as the European Capital of Cheese. The 32nd edition of the World Cheese Awards broke records with 3,804 cheese entries.
"This is our first time entering internationally and my parents, René and Pasquale Caputo were excited to be in Italy to receive prestigious honors at the World Cheese Awards," exclaims Natale Caputo, President of Caputo Cheese and son of founders. "There's a lot of passion and dedication that goes into our work and we're grateful for the opportunity to showcase our commitment to crafting high-quality fresh cheese and receive international recognition."
Caputo's portfolio of cheese impressed an acclaimed panel of judges in several highly competitive categories. The Burrata is a mozzarella pouch filled with an exquisite combination of fine shreds of fresh mozzarella (Stracciatella) and cream. Handcrafted from whey in traditional fashion, Caputo's Ricotta Red is ladled carefully by hand and packaged in baskets while warm to maintain a delicate consistency and offers a burst of creaminess. Capping off the list of winning cheese is Caputo's signature mini Nodini knots, which are hand-knotted bundles of soft, fresh cheese and individually crafted with skimmed cow's milk to provide a delicate texture and rich flavor.
A global cheese event and highly anticipated, the World Cheese Awards has been bringing together cheesemakers, retailers, buyers, consumers and food influencers worldwide for over three decades. The World Cheese Awards was held in Italy for the first time, with judging taking place in Bergamo as part of the city's annual FORME cheese festival. FORME is a network project dedicated to the national and international enhancement and promotion of the entire Italian dairy and cheesemaking sector.
About Caputo Cheese
Since 1978, the Caputo family has been crafting the finest cheese at their world-class facility in Chicago. Caputo Cheese's award-winning products possess the quality, flavor and consistency that only high standards and family pride can produce. Italian cheese takes center stage at Caputo Cheese and the full experience for the cheese lover is available through foodservice and our retail locations. For more information, visit www.caputocheese.com