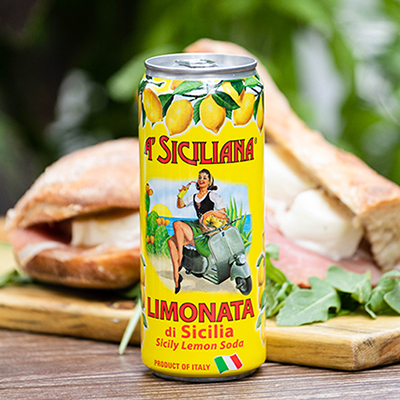 Since 1916, United Olive Oil Import Corp. is a leading importer of award-winning Extra Virgin Olive Oils, Castelvetrano Olives, Artisanal Pasta and A'Siciliana Soda.
Our selection includes Partanna Extra Virgin Olive Oil, Paesano Unfiltered Extra Virgin Olive Oil, Castelvetrano Olives, Asaro Farms line of Sicilian Specialty Products, Sicilian Ancient Grain Artisanal Pasta, and A'Siciliana Sodas.
We carry products of the highest quality and distribute them nationwide, but what makes us unique is that we are a family!  The Asaro Family has been operating the farms on its estate for over a hundred years. Almost every brand/product United represents is family grown and fully farm to table.  It is this authentic touch that we bring to all the olives we harvest, and this Italian care that we deliver directly to your home!
Antonino Asaro founded Oleificio Asaro in Partanna (TP), Sicily. The company started hand-pressing and processing olives from the family farms in order to start producing Extra Virgin Olive Oil for the local market. As the business grew, the family acquired more land and planted over 10,000 olive trees on their farms. In 1922, Tommaso and Nicola Asaro moved to the US and founded Asaro Brothers Company (ABC) – a small shop in Bushwick, NY. ABC became one of the first Importers of Italian food products. They started selling the Partanna Brand for the growing Italian Community in NY Metro area. In 2005, fourth generation Tommaso Asaro converted the family farm to become organic and sustainable. Tommaso took 150 acres that had been in his family for over 100 years, and instituted modern methods and techniques that revolutionized Sicilian farming. His belief is to treat the land with love and respect. His mission is to create the finest olive oils from the highest quality olives for all of the world to enjoy.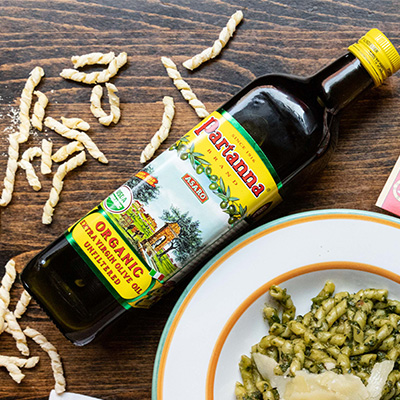 The Asaro Farms are located in the small town of Partanna, in the Belice Valley. The Western part of Sicily between Palermo, Trapani and Agrigento is an area blessed with mild climate, abundance of water and fertile soil. It's in this area – situated between two rivers: the Right Belice and the Left Belice – that the Greeks introduced the olive trees.. This is where Nocellara del Belice Olives, also known as "Castelvetrano" Olives are produced. Distinguished by their intense green color, Castelvetrano Olives are firm, crispy and crunchy on the outside. The inside texture is soft and meaty with a mild, smooth, and buttery taste. From salads to cheeseboards, for a healthy snack or for your Martini, Castelvetrano Olives are a staple in every kitchen.
It's from these same olives that we make our Partanna Extra Virgin Olive Oil, named after the little town in Sicily where it originates from. With its rich flavor profile and very low acidity (0.3%), Partanna is a very versatile Extra Virgin Olive Oil, ideal for finishing, drizzling and cooking.
We have received many awards and gold medals across our entire product line. Our portfolio is dedicated to variety, authenticity, and most importantly quality and taste.
United Olive Oil Import Corp.
Phone: 212-346-0942