Crafted with passion, using the highest standards and traditional techniques, Margherita Italian meats offer distinctive tastes your guests will savor at every meal. Our traditional and specialty Italian meats feature only the finest cuts, which we season, cure and package with pride, using only the most sustainable practices.  From dried cured prosciutto and hard salamis to capicola and pepperonis in any format, you can take pizzas, sandwiches, appetizers, sides, and entrées to a whole new level to make even the simplest offering exceptional. Margherita is always ready to help turn the ordinary into extraordinary by adding delicious and unique flavors that your customers will be sure to savor.
Something as simply authentic as Margherita meats brings excitement and fun to your menu, your operation and your daily routine. Just add some Margherita and, voila, you've got a whole new dish with the fun and flair of true Italian gusto and zest. These meats are crafted to your standards so you can confidently add them on a whim without any reservations. Celebrate authenticity and bring excitement to your every day.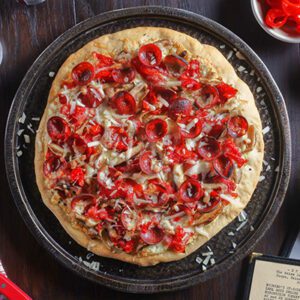 Margherita offers a comprehensive portfolio of extraordinary products unmatched in the industry. From meatballs and mortadella to prosciutto and pepperoni, our products represent the ultimate in quality and any-daypart versatility.
From sandwiches to snacks to charcuterie boards, dried and cured meats are growing in on-trend popularity. Margherita offers a scrumptious selection of classic old-world styles, to satisfy your needs for authentic Italian-style dried and cured meats.
Toppings make the pizza, and from pepperoni to Italian sausage, Margherita offers a variety of toppings that are specifically formulated for foodservice. From crumble to bits and pieces, choose the format that best matches your needs.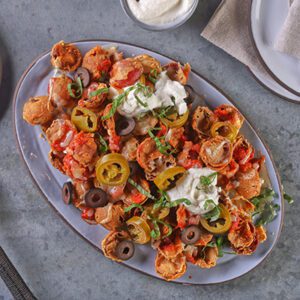 You'll turn more heads and fill more seats when you ramp up culinary creativity with help from our extensive database of recipes. Our easy search filters allow you to find what you need fast and easy. Find everything from the classics and unique twists on traditional recipes to ethnic-inspired temptations and on-trend guest pleasers.
Bring old-world style, tradition, and flavor to your pizza today!
Visit smithfieldculinary.com/margherita or contact a sales rep at 888-327-6526