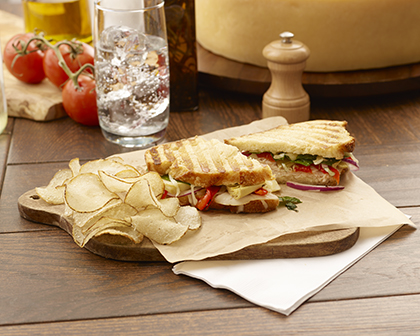 If you want to get repeat traffic through your doors, consistent food is important. In fact, 59% of customers believe consistent quality is important when eating out.1 Grande Mozzarella and Blends will provide you with the consistency and quality you need to keep your customers coming back for more. Grande's outstanding reheat qualities will ensure that your pizza will be as good at home the next day as it was when enjoyed in the restaurant. Did you know that 52% of consumers order more pizza than they need for a meal, planning to eat the leftovers at a different time?2 Whether you are looking for Mozzarella or a blend to differentiate your applications, Grande has products to help you achieve your goals.
Six ways Grande Mozzarella and Italian Blends help you stand out from the competition:
Exceptional Flavor
Clean and full flavored, with distinct dairy notes and rich, buttery tones
100% natural ingredients, free of additives, fillers and preservatives
Complements the taste of your other ingredients
Outstanding Reheat Qualities
Maintains flavor, appearance and mouth feel from oven to table whether your customers dine in, carry out or get delivery
Guarantees consistent quality of your dishes
Melts Evenly
Consistent, complete and even melt, providing full coverage
Favorable yield, so you may use less cheese per pie or application
Resists Burning and Oiling Off
Resistant to burning, enhancing the look and flavor of your pizza and other applications
Adds mouthwatering flavor and texture without being oily or dry
Excellent Stretch, Tender Mouth feel
Hearty, yet tender body with a full, smooth stretch
Appealing texture that enhances the dining experience
Consistent performance
High quality, consistent milk supply
Our traditional cheesemaking processes ensure dependable flavor and performance to keep your customers coming back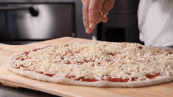 It's no surprise that cheese influences the flavor, appearance and mouth feel of a finished dish, so it's essential to invest in quality. From back-of-house performance to front-of-house customer enjoyment, Grande's Mozzarella and Italian Blends can help your applications truly stand out.
Our Mozzarella and Italian Blends are available in these varieties:
For recipe ideas to inspire your creativity, visit grandecheese.com.
Grande Cheese Company is an Italian Cheese company based in Wisconsin. For over 75 years, Grande has been recognized by Independent pizzerias and Italian restaurant operators for having the best quality Italian cheeses available. We challenge our team to pursue and exceed the highest quality standards in everything we make. The proof is in the flavor and consistency of our products, keeping your customers coming back time and time again. All our cheeses are made from only the freshest, all natural ingredients and never include additives, fillers or preservatives. Why? So you get the consistency of flavor, yield and melt each and every time. Our cheese performs so you can focus on creating great food and a successful business. Grande is committed to championing independent operators with a spirit and shared passion for excellence.
For more information, call Grande at 800-8-GRANDE (800-847-2633), email us or visit us at grandecheese.com.
1Datassential, 2018
2Datassential Pizza Report, 2018