Now available in our #1 foodservice pack size for easy back-of-the-house drizzling, Mike's Hot Honey – Extra Hot is ready to be featured on your menu.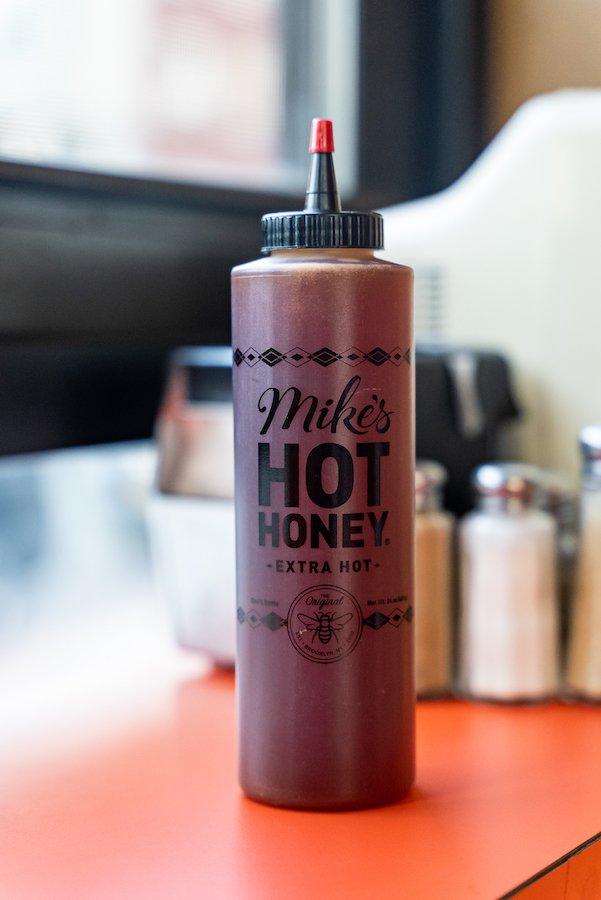 Mike's Hot Honey's signature chili-infused honey, kicked up a notch with more real chilis and about 10x the heat level of the original.  Extra Hot can be used interchangeably with the original, but its extra kick is particularly suited for pizza, chicken, BBQ, marinades and cocktails. Now available in a 24oz Chef's Bottle for foodservice through your local distributor and DOT Foods. Request a sample or contact us for more information at wholesale@mikeshothoney.com. Visit us online at mikeshothoney.com.
About the Company:
Mike's Hot Honey has been elevating everyday eating experiences since 2010, when its first drizzle on a pizza at Paulie Gee's in Brooklyn sparked a word-of-mouth sensation and created a new category of pizza topping. By popular demand, Mike started selling his small-batch, hand-labeled hot honey bottles to visitors of the pizzeria, as well as other local restaurants and businesses. Today, Mike's Hot Honey can be found in thousands of restaurants and retailers across the country, with the same original recipe in the bottle.
Using only 100% pure honey infused with real chili peppers, Mike's Hot Honey's one-two flavor punch of sweetness then heat makes any dish more dynamic, from the original pairing on pepperoni pizza to chicken, cheese and charcuterie, ice cream, cocktails and so much more. Mike's Hot Honey empowers chefs and eaters everywhere to customize, create and share extraordinary meals. Happy drizzling!