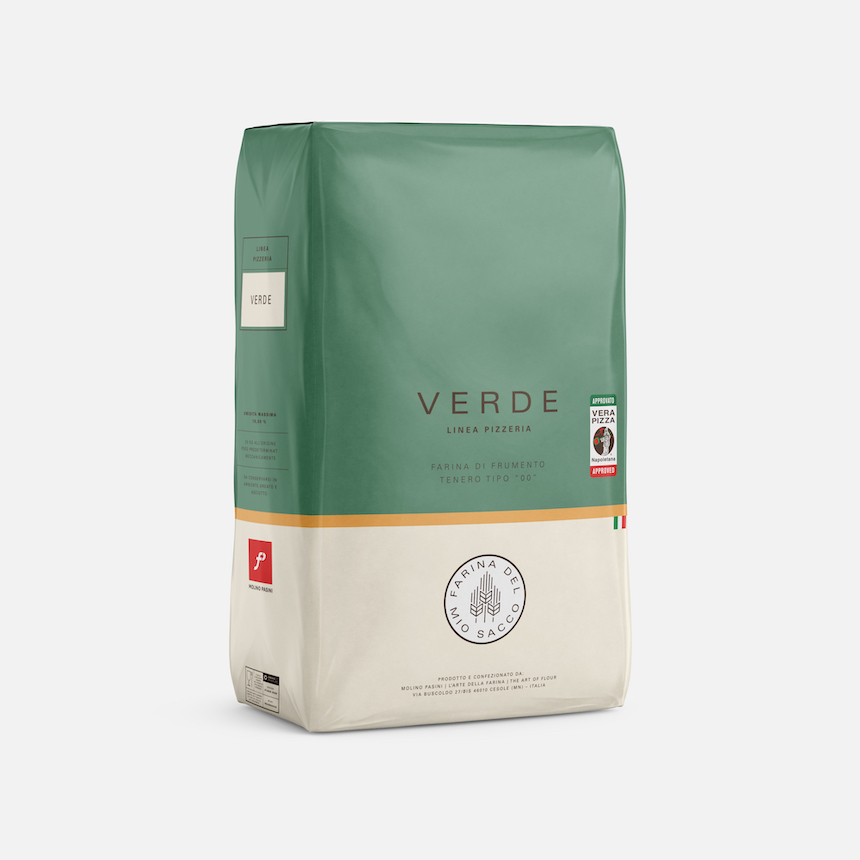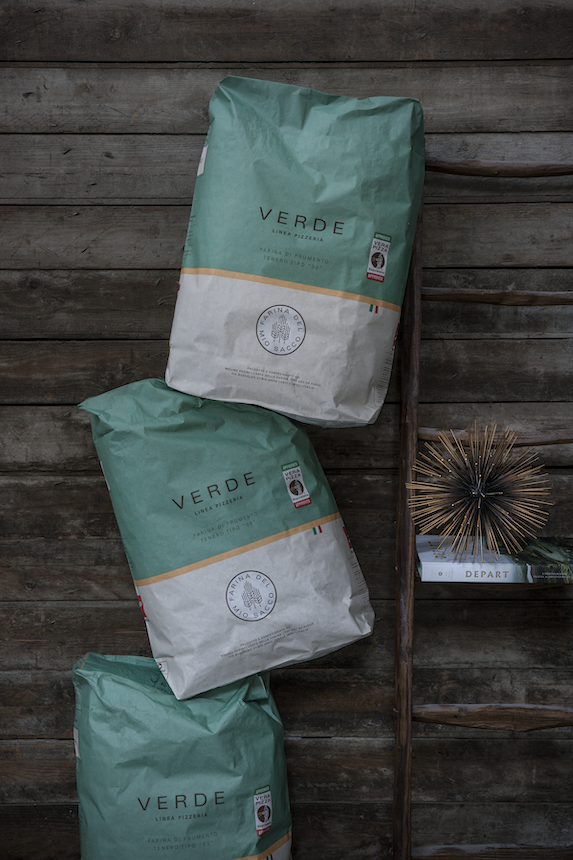 Thanks to the top-quality wheat varieties used, our flours boast unfailingly high standards that are consistent over time.
Molino Pasini's production philosophy is firmly based on the quality of its flour. This quality is guaranteed thanks to the strict tests performed by our test laboratory on all our products. This result is the outcome of a policy focused on meeting the requirements of customers who pay increasingly more attention to the quality standards of the products they buy.
Moreover, one of our main goals is to provide customers with the highest level of food safety, – achieved with the highest possible scores in different certifications: BRC-IFS, UNI EN ISO 22000 2005, UNI EN ISO 22000: FSSC, HACCP, KOSHER plus organic certification.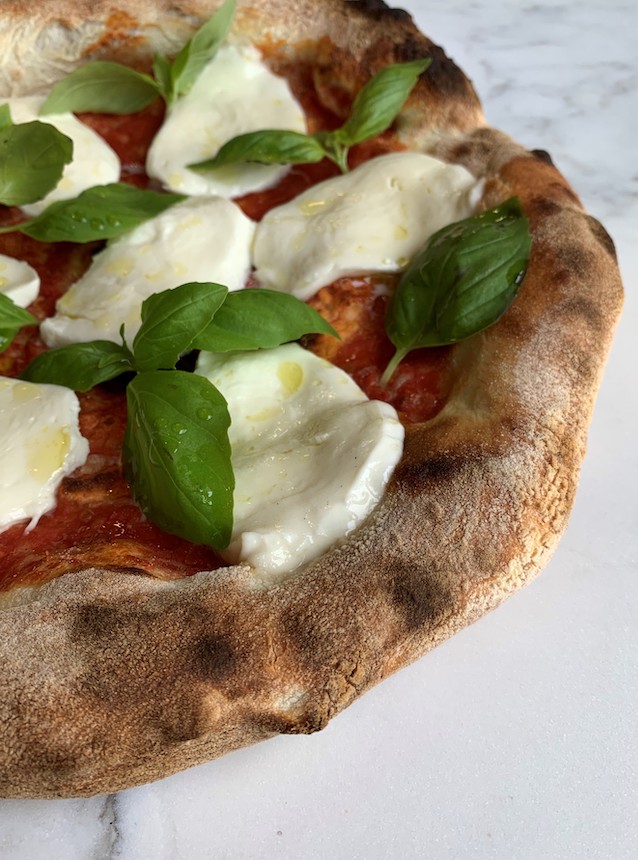 VERDE Flour – Pizza Line
Wheat flour type 00 for pizza – Approved by AVPN
Main features
Ideal for medium leavening. Dough to be prepared in the morning for the evening or for the day after.
CONSERVATION TIME AT 0-4°C: 1-2 days
The Register of the approved suppliers of the "True Neapolitan Pizza" ("Vera Pizza Napoletana"), organized and promoted by the True Neapolitan Pizza Association (Associazione Verace Pizza Napoletana or AVPN), represents a renowned tool for all pizzerias that are members of the Association, giving an effective help and assistance in the supply of raw ingredients needed for the making a "true Neapolitan pizza".
10kg – 25kg bags.
Please visit us at www.molinopasini.com  or call us at 0039 0376 969015