Vegans and pizza lovers have long searched for a plant-based mozzarella cheese that melts perfectly – until now.
Mooliss is the newest such cheese on the block, and claims to be the best melting vegan cheese on the market.
The evidence comes from pizza restaurants across America which have been using the cheese with astounding results.
So good, in fact, that the New York-based manufacturers have now launched it on retail for everyone to have a taste.
The Mooliss Vegan Mozzarella is smooth and creamy, and perfect for everything from pizza to salads.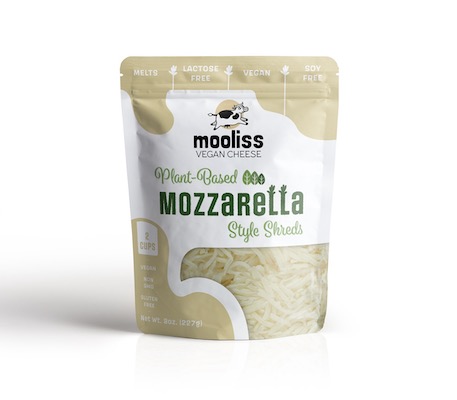 It is also free from allergens – that means it is made without dairy, tree nuts, peanuts, soy and gluten.
Mooliss combines traditional cheese-making methods with modern technology to create its plant-based delicacy, that's kind to your body as well as our planet.
The recipe was formulated by pizza chefs for the food industry, and has been so successful, the handcrafted vegan buffalo cheese has been made available for online ordering and delivery all over the USA.
Pizza restaurants are going all-in on the plant-based revolution, having enjoyed increased sales from offering vegan pizzas.
Dawn Sweeney, National Restaurant Association President, summed up the mood of the industry when she said: "Any restaurant that does not serve plant-based food is burning money. Everyone knows that the vegan chooses where the group eats."
The Mooliss team also gives restaurants support and training in menu development.
The company claims to be the most advanced manufacturer of plant-based cheese, with its high production facility in New York.
Mooliss Mozzarella is sold shredded, in 5lb bags for food service and 8oz for retail.
For more details, see www.mooliss.com.