Artisanal Neapolitan Style Gluten-Free Pizza
Cauliflower Pizza Crust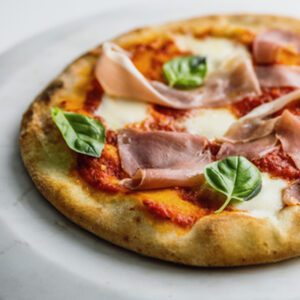 Our award-winning plant-based Cauliflower Pizza Crust is high in fiber and gives you a serving of vegetables. This low-carb alternative crust will allow you to enjoy the Neapolitan-style pizza everyone loves while getting the nutrients you need.
Oggi Foods revolutionized gourmet, gluten-free Italian products.
Our origins lie in Naples, Italy – the city that set the gold standard for pizza and pasta. Using our Neapolitan roots and recipes, we successfully created traditional Italian flavors using the finest gluten-free and GMO-free ingredients.
Each crust is hand stretched and stone baked, for a truly authentic experience. Using only the finest ingredients, Oggi Foods makes incomparable frozen products that are delicious, nutritious, and allergen-free. Our gluten-free crusts have won multiple awards thanks to their rising air pockets – a first of its kind in the industry. By combining Italian tradition and modern innovation, Oggi Foods has created the best gluten-free pizza on the market!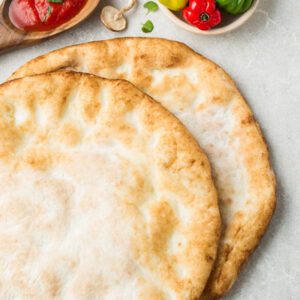 After watching many people struggle to find great-tasting gluten-free products, we made it our mission to provide delicious, non-GMO options. Our goal is not only to cater to people suffering from celiac disease but to anyone who simply wants a great-tasting pizza or pasta.
Best of all, our gluten-free products are easy to prepare, giving you more time with your family and friends at the dinner table!
Oggi Foods
Toll-Free: 1-844-867-6444