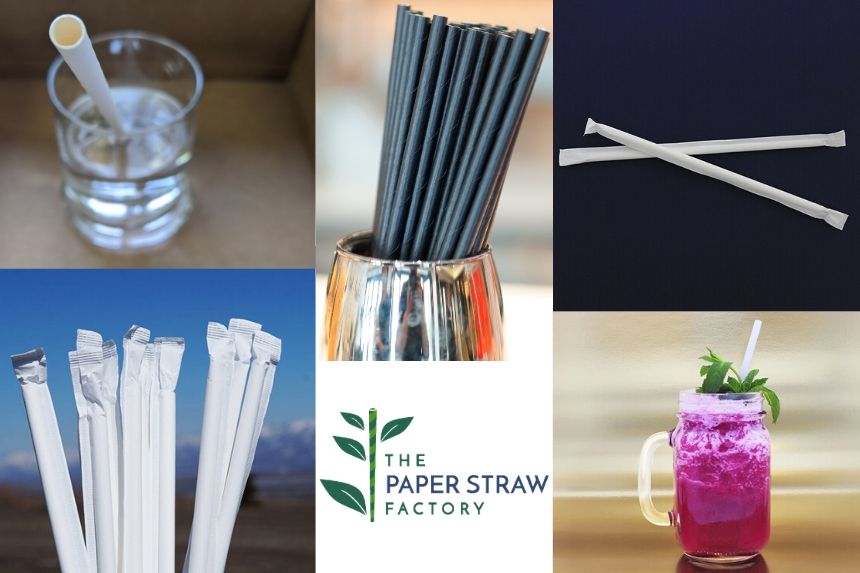 The Paper Straw factory offers two color options for paper straws: black and white. Our straws are all the standard jumbo size, 7.75″ long with a 0.23″ diameter. While we do offer unwrapped straws, we highly recommend our wrapped straws as the more sanitary option.
You don't have to be an eco-maniac to do something great for our planet! The Paper Straw Factory is a paper straw manufacturer in South Carolina (Yes, our straws are really made in the United States). They are allergen-free, gluten-free, and soil and seawater biodegradable. This means they live on our earth for a small fraction of the time plastic straws do! We are big believers in karma, which is why we donate a portion of every purchase to plant trees in US National Parks.  Not just a few trees, either. We pledge to plant a minimum of 10x more trees than our straws require.
DANGER: these straws may cause good karma! Buy our straws and experience Karmic Sustainability with every sip. If your customer complains about paper straws, you have our full permission to call them Camus.
Visit https://thepaperstrawfactory.com, email hello@thepaperstrawfactory.com, or call (864)438-0862 to get your eco on!