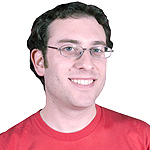 Pizza delivery saves lives. It solves late-night hunger pangs, relieves depression, fuels the student during midterms and caters kids' birthday parties. For you, it represents a big chunk of your business, but for me it's disaster relief. Ever since the 1960s, pizza salvation has been just a phone call away. But times are changing and all these shiny new devices are making it even easier for me to feed my cravings. In 2012, Domino's reached $1 billion in online sales. If you don't already offer online ordering, take a closer look at the habits of your average customer and you're likely to change your mind.
It's simple: I'm more likely to order food from restaurants that offer online ordering. Ordering by phone requires that I know your pizzeria's phone number or have the menu memorized. It's much easier for me to key in your Web site than it is to dig your takeout menu out of the kitchen drawer. Once I'm there, an "Order Now" button lets me finish the deal without hesitation. Online ordering gives me no busy signals, no annoying hold music and no miscommunications with the person on the other end. That means less frustration for me and fewer mistakes for your delivery driver.
I know what you're thinking: online ordering is for the big chains and not affordable for mom-and-pop shops. False! You don't have to build your own system because there are plenty of solutions already on the market. Portal sites like Seamless and Delivery.com make it easy for nearby customers to discover you. Users visit the site and search by cuisine, price and proximity. I love these because they help me find new restaurants I may not have otherwise known about. They also store my payment information so I'm no more than a few clicks away from dinner. There are also widget-based platforms like ChowNow that insert their ordering modules directly into your site. This lets you maintain branding while avoiding commissions charged by portal sites.
It's rare that I'll order delivery for myself, but it's a godsend with group situations when nobody wants to call in the order. If there's a mistake and someone doesn't get their can of soda, all blame falls on the caller. It's much easier to pass the laptop or tablet around the room and let everyone key in their own selections. That way the order is in writing and mistakes can easily be revealed.
When I place an order online, I often spend more money than I would have over the phone. It's annoying to be up-sold by a person on the other end of the line when I'm in a rush to place an order, but it's hard to get mad at a computer for giving me options and add-ons. Someone in the group will invariably bring up the idea of ordering extra mozzarella sticks or chicken wings because a deal pops up onto the screen.
Online ordering isn't the wave of the future, it's the wave of right now. And if you're not riding it, there's a good chance I'll be surfing elsewhere.
Scott Wiener owns and operates Scott's Pizza Tours in New York City.