Picking the wrong construction partners can bring intense stress and hefty bills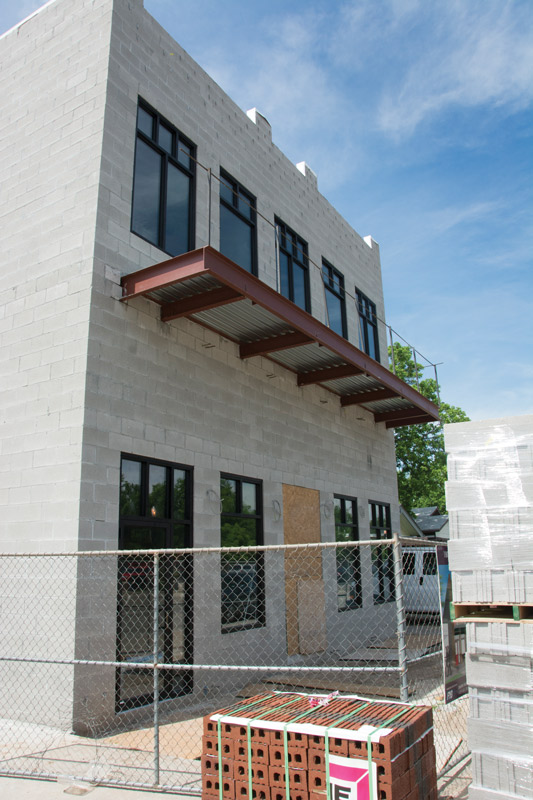 Last December, Ruth Gresser opened her fifth Pizzeria Paradiso location in Washington, D.C.'s Spring Valley neighborhood.
Dishing out the brand's celebrated Neapolitan-style pies, the 179-seat restaurant features a bar with 14 rotating taps, a custom mural and art from local students, pinball machines and a 60-seat patio.
"It gets much easier the more you do it," Gresser says of the adventurous journey to opening a new restaurant, "though everything is longer, harder and more expensive than you think."
Fortunately, Gresser, an acclaimed chef who opened her first Pizzeria Paradiso in 1991, has largely avoided the nightmarish construction tales others in the restaurant business can share – of vanishing contractors, of lengthy legal battles, of overlooked details that swallow cash – by carefully and diligently selecting her construction partners.
"These are the people who are going to help you create your business, so it's important to choose them wisely," Gresser says of the architect and contractor.
For even the most seasoned restaurateurs, however, hiring an architect and contractor can be a daunting, intimidating and downright frightening task. After all, tabbing the wrong construction partners can bring intense stress and hefty bills.
Here's how operators can minimize their risk and employ more capable, credible partners:
• Start with targeted research
Aria Group Architect president Jim Lencioni suggests pizzeria owners begin their research by perusing local restaurant openings online and visiting newer restaurant spaces to compile a list of prospective architects and contractors.
"That's how you can start getting some names you can investigate further," says Lencioni, whose Oak Park, Illinois-based firm has designed hundreds of restaurants since its 1989 founding.
Most commonly, operators focus on hiring the architect first, some even nabbing an architect in advance of selecting a specific space. This allows the architect an opportunity to review a prospective space alongside ownership and to identify potential issues the landlord might address before the pizzeria takes possession. An architect can also streamline the selection of a contractor, recommending those with relevant experience and helping ownership review construction bids as well.
• Insist on restaurant industry experience
Though many U.S. markets are rich in architects, not all architects are created equally.
"Favor those with hospitality experience," advises Howard Ellman of Michigan-based Dynamic Designs, a Michigan-based design and architectural firm that has worked with national names like Disney and Rainforest Cafe.
Hiring construction partners without specific restaurant experience is among the most common – and soul-crushing – mistakes restaurateurs make. Restaurants, after all, are their own unique beasts, vastly different animals than office buildings or residential units. Those lacking experience in the specialty, Ellman notes, are more prone to overlook intricacies of the foodservice environment – ventilation, codes, customer flow and finishes to name a few – that translate into lost money, time and, all too frequently, an inferior finished product.
"Someone who understands the ins and outs of restaurant design and construction ultimately saves you money on a project because they've already got important knowledge in hand," says Dan Bavaro, who's opening his fifth Bavaro's Pizza Napoletana & Pastaria in Florida this spring.
Bavaro also recommends finding construction partners familiar with the municipality in which the restaurant will sit. Those with previous knowledge of codes and permitting processes, and perhaps even personal relationships, can streamline the entire process.
• Earnestly assess fit
With some prospective construction partners in mind, Gresser suggests operators focus their early interactions on assessing "fit." In short, how does it feel to work with and converse with these different professionals? Do they promptly return calls and e-mails? Do they genuinely seem interested in the project? Are they thoughtfully suggesting additional considerations, resources or solutions? Are they organized and prepared?
"Remember that these are people, especially the architect, that you could be working with for months," Gresser says. "As you look to hire them, take stock of what they're telling you and how the relationship is being established."
• Clearly detail the project
Provide a clear vision of the concept. For instance, is it a full-service restaurant with a bar? What's the price point? Will there be delivery and carryout? Will the pizza use a gas oven or a wood-fired oven? Beyond pizza, what's on the menu?
"The owner should try to be as clear as possible in the beginning so everybody's moving in the same direction," Lencioni says.
If an operator doesn't have an existing restaurant he's trying to mimic, then bring the architect to places carrying the vision and feel of the desired concept.
"You want these partners to see your vision and thoroughly understand it," Bavaro says.
Then, provide the architect as much as possible to understand the scope of the project. For a current building, provide existing architectural drawings. For a new build, share an architectural survey of the site, which will identify important details such as the size of the site to where utilities enter the building.
Finally, be as honest as possible regarding goals, budget and timeline.
"Clarity on these really streamlines everything," Lencioni says.
• Gather multiple bids
Most often, Lencioni says, an architect will create a bid based on his experience and the scope of the proposed plan, including projected manpower. A contractor, meanwhile, will root his bid in the architectural drawings and, in some cases, a walk-through of the space with the architect to ensure clarity on specific details.
On both fronts, savvy operators gather at least three bids and seek written clarity on any warranties or work guarantees.
"When these bids come in, you can then do an analysis and see how they stack up to one another," Lencioni says.
• Tour past projects
Before committing to any construction partners, visit the architect or contractor's past projects, preferably at least three establishments. Dynamic Design, in fact, furnishes its prospective clients a list of past projects operators can see firsthand.
When visiting these projects, examine the overall aesthetic, flow of people and work quality. Try to connect with owners or managers to gather their perspective on working with a firm and its key individuals, all of which should help inform one's final decision.
Chicago-based writer Daniel P. Smith has covered business issues and best practices for a variety of trade publications, newspapers, and magazines.