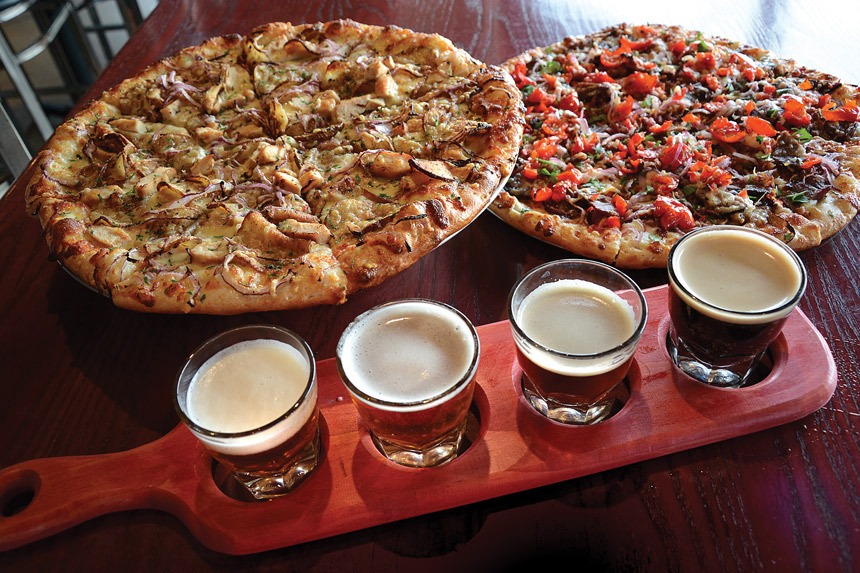 Craft beer can be matched with your dough and cheeses for a real love story
We all know beer and pizza are a match made in Heaven. Pairing the right craft brew with the right pie results in a sublime experience for the diner. Ever thought about taking the marriage of these two up a notch? It can be done by adding beer to your dough recipe.
Master pizza maker Tony Gemignani has experimented with beer in his dough for quite some time now. He says that he has discovered the optimal ratio of beer to be 20 to 25 percent of the overall flour weight. Here are some other tips he's amassed over the years:
Look for a darker beer like an IPA or stout when you are using it in your dough formula. This will give your dough the greatest flavor impact.
Lower your yeast amount since the flavor of the beer can conflict with the yeast. If that happens, the resulting flavor will be too strong.
Lower your hydration levels as beer will need to replace some of the water.
While we're talking pairings, let's not forget the influence cheese can have in the match making game. While we often think about wine and cheese pairings, the fact remains that your beer can also be aligned with specific cheeses. For example:
Stout isn't just good for your dough, it also matches well with Gouda and blue cheese.
Pair pilsner with Havarti.
Wheat beer is ideal with goat cheese.
Match pale ale with cheddar.
As for Parmesan and Romano cheeses, pair them up with amber ales.
Don't think of beer only in terms of an item on your bar menu. By stepping back and taking a broad overview, it becomes pretty clear that it can play a pivotal role in your pizzeria.