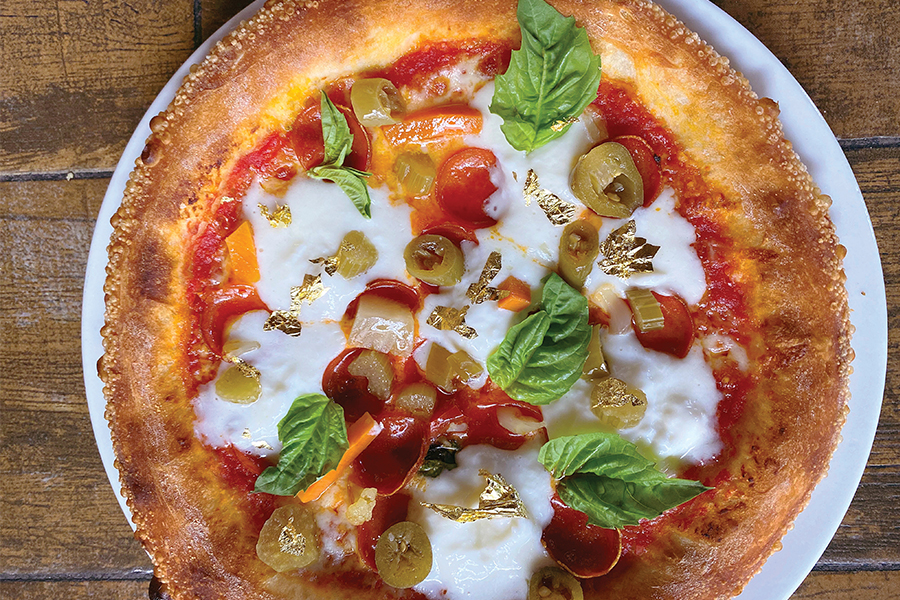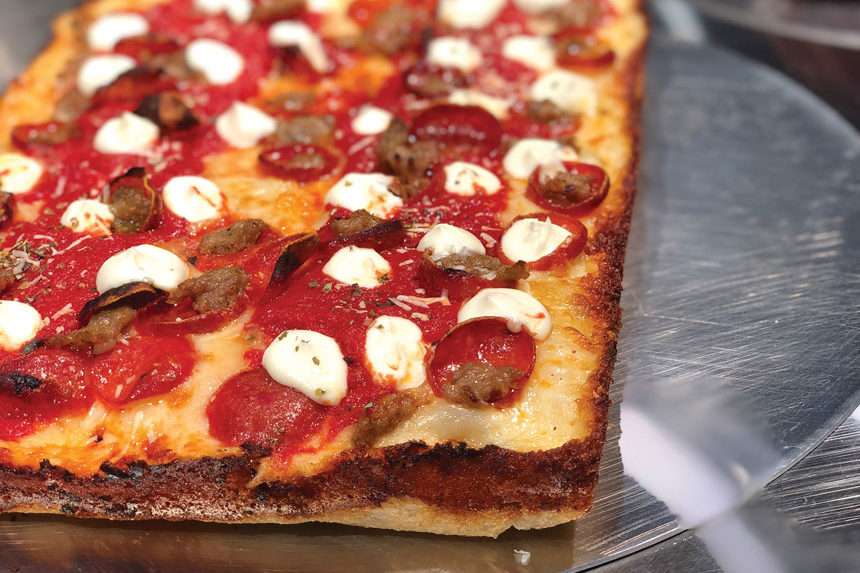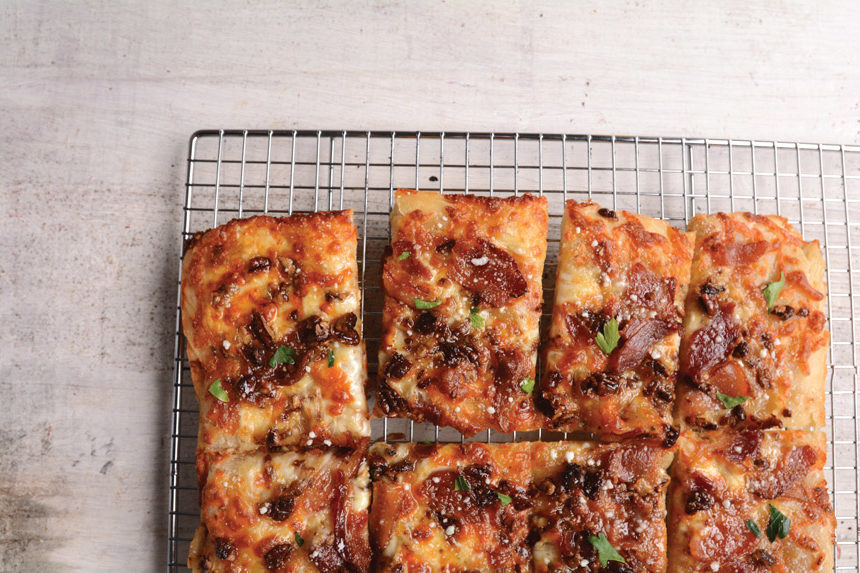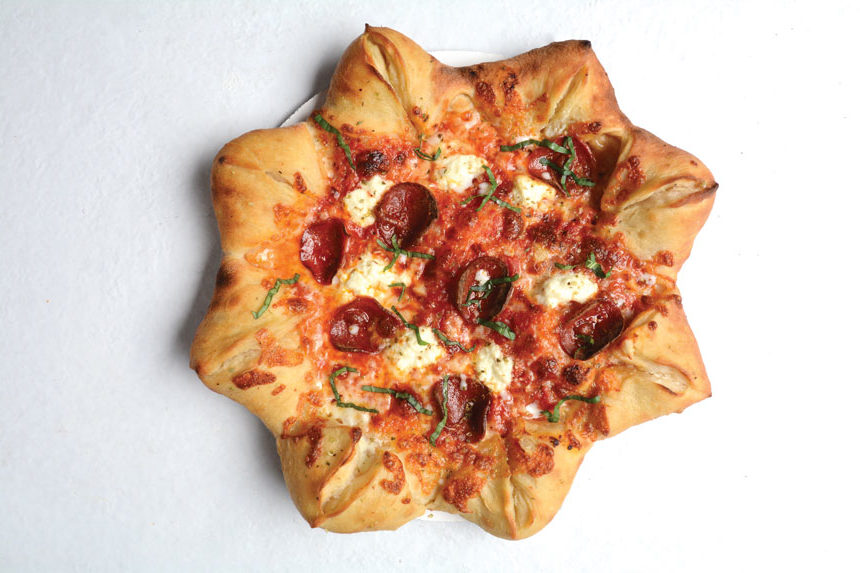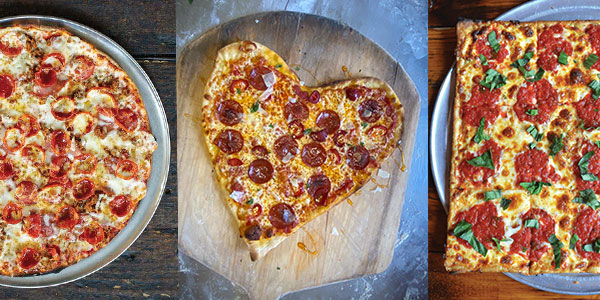 National Pizza Day is February 9th. While everyday is pizza day for the pizza industry, this food holiday is an opportunity to shine and stand out in your local community. Be sure you mark the occasion with something special. To get your creative gears moving, we have five drool-worthy National Pizza Day pizza recipes to get you started.
Solid Gold Pizza
Chris Decker, managing partner at Las Vegas-based Metro Pizza, created this gorgeous pizza to give America's favorite food a bit of luxury. "Sourcing gold leaf is extremely easy," he says. "One of your distributors might carry it, or you can search online. It is quite tricky to work with, however, because it is very sticky. If you have a set of tweezers, I found that to be the easiest way to apply after baking."
Tony Gemignani's Detroit Pizza
Detroit-style pizza is RED HOT right now. Pizza Master Tony Gemgnani helped take the famed Motor City pizza to the West Coast. He pays homage to the late Shawn Randazzo who trained pizzeria makers across the country on the signature pizza. This pizza recipe Tony calls Motorhead.
Sweet Bacon Pizza
Did you know BACON is now in the Top 5 Pizza Toppings? This recipe by Editor in Chief Jeremy White brings out all of the sweet and savory notes that make a winning pizza. Whether round, square or oval, give this recipe a go now.
The Pepperoni Star
Who says pizza must be round? In the Pizza Today Test Kitchen, I learned the star pizza technique. This might just be the original stuffed crust pizzas. There are some many options with cheeses and herbs to fill the star points. Get creative and have fun with a star pizza.
Heart-shaped Pizza
Shaped pizza themes can't not be complete without February's highlighted special, the heart-shaped pizza. This pie makes its way onto pizzeria menus across the country. Customers love it and you can "tie the knot" with the leftover dough. Get it? No waste and delicious.
Happy National Pizza Day! Share your National Pizza Day specials with us on social @PizzaToday.