The plant-based foods found in 48% of restaurants across America
New research points to plant-based continued growth in American restaurants. According to new data release by the Plant-based Foods Association and food and beverage market research powerhouse Datassential, Plant-based foods are now found in 48% of restaurants across the U.S., and this number has grown steadily–without decline–over the past decade. Growing from around 30% in 2012.
The data gathered for the State of the Plant-Based Food Service Report also found that four times as many foodservice operators plan to add more plant-based meat options to their menus in 2023, rather than reduce them. 60% of operators say plant-based meat is a long-term trend.
"Plant based foods are the arm of innovation for food service operators and a key opportunity to engage a new segment of consumers looking for a variety of plant-based options," PBFA Director of Marketplace Development, Foodservice Hannah Lopez said in a news release. "This research lays the foundation for how plant-based foods can be implemented to optimize overall brand strategy of food service establishments."
What about pizzerias?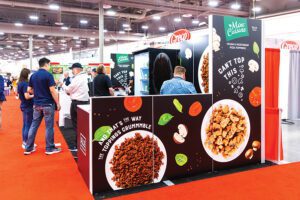 The national data tracks with our own data released in December 2022. In an extensive survey, we asked over 750 pizzeria operators from across the country about their operations including menu and sales trends. While not yet on the Top 20, plant-based meats and cheeses are one of the biggest hot trends in pizza toppings. Plant-based ingredients are becoming mainstream on pizza menus. Plant-based meats and cheeses are the top new toppings pizzeria operators have introduced over the past year. According to our survey, plant-based options were also the most researched and tested new item over the past year. Read the State of the Pizzeria Industry.
The rise of plant-based foods appearing at International Pizza Expo has grown exponentially in the past few years with the launch of several new plant-based meat and cheese alternatives.
Test Plant-based Recipes
Try plant-based/vegan recipes in your kitchen. Use the following plant-based recipes as a base to add your own style and flavors. Here are some delicious plant-based recipes, including plant-based pizza ideas: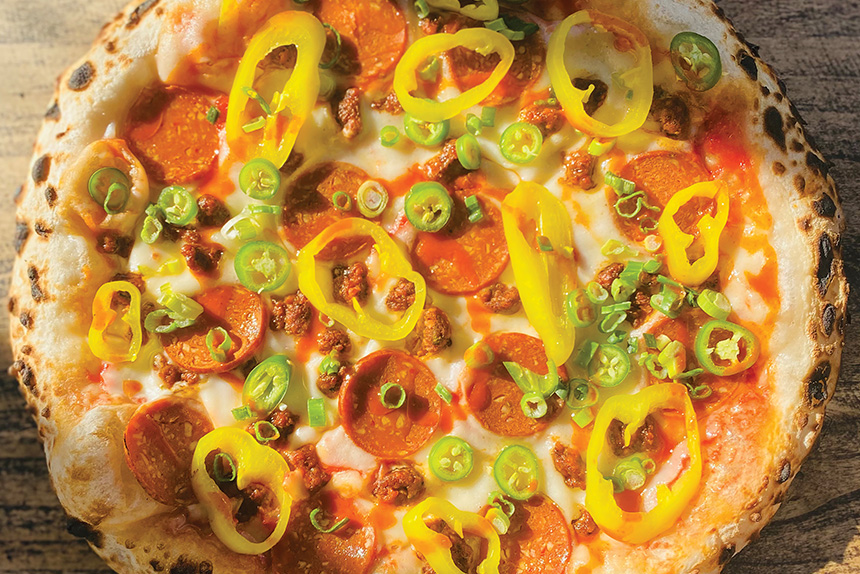 Plant Forward Baby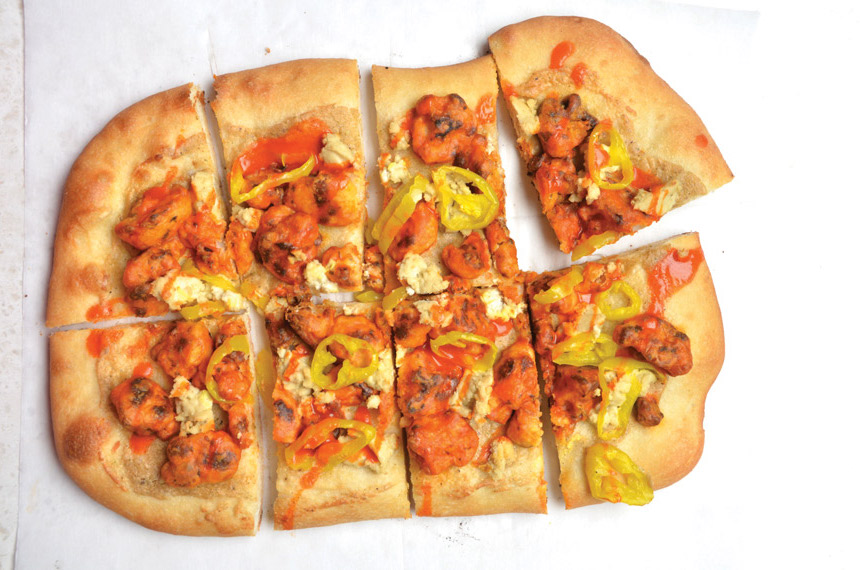 Buffalo Cauliflower Pizza
Buffalo Cauliflower Pizza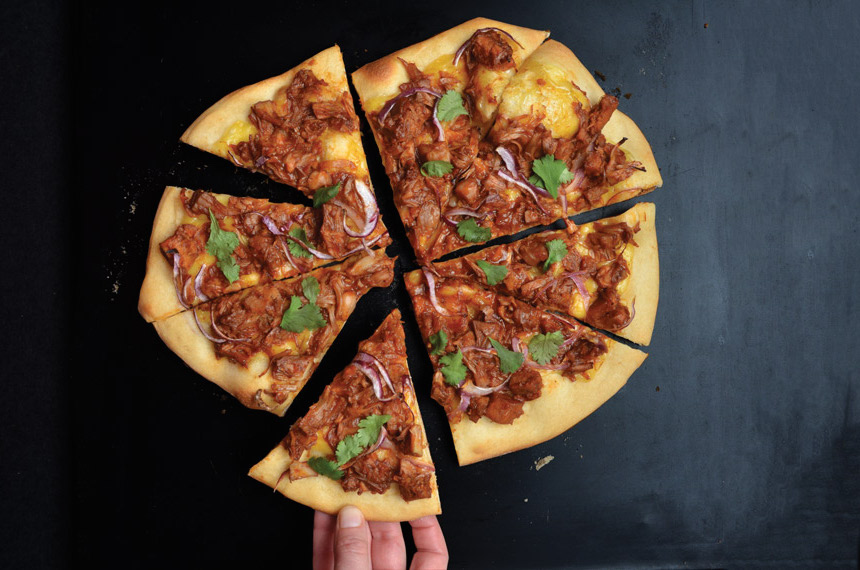 BBQ Jackfruit Pizza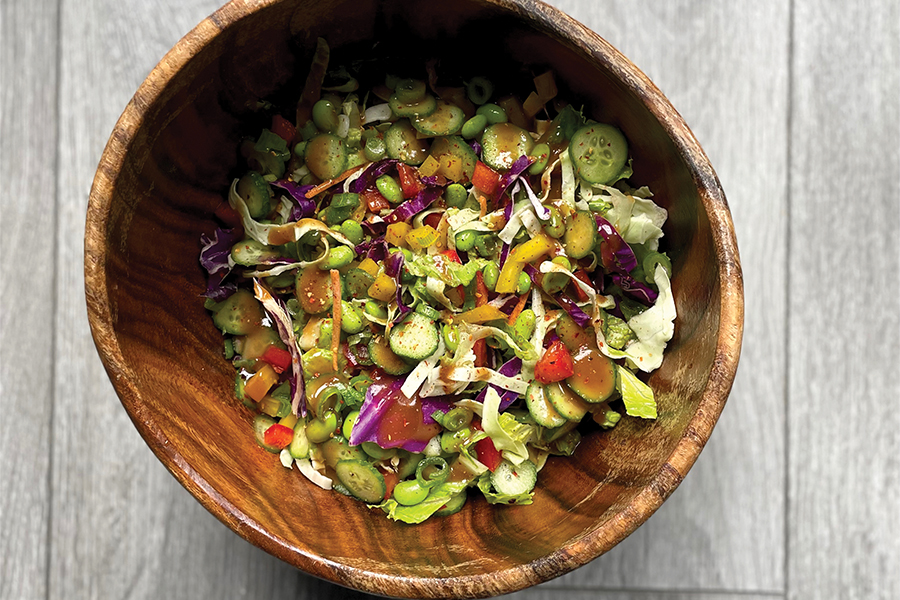 Plant-based Thai Salad with Spicy Peanut Dressing
Plant-based Thai Salad with Spicy Peanut Dressing
Adding Planted-based Options to your Menu
Are you ready to take a deep dive into adding plant-based to your menu? Pizza Today has covered the subject extensively. We recommend giving these four articles a read:
What's in Plant-Based Pepperoni and Mozzarella?
With the demand for plant-based pepperoni and plant-based mozzarella cheese on the rise, the most common question we receive is "what is in it? We sent freelancer Nora Caley on a quest to find out. Read the feature.
How to Make Vegan Options Financially Feasible
Get an understanding of the dollars and sense of putting plant-based foods on the menu. Learn how to calculate menu prices for plant-based pizza toppings and plant-based menu items. Read the feature.
Five Plant-based Items You Should Add to Your Menu
Scott Sandler, consultant and former vegetarian pizzeria owner shares five side items that pizzerias can easily and quickly add their menus. Get the menu ideas.
The Many Faces of Plant Based
Get an understanding of who the plant-based customer is? Learn about the spectrum plant-based consumers and how to tap into those markets. Read the column.