John Williams owns Rock Creek Pizza Company in Sandy, Utah. He is one of 10 pizzeria owners who will be taking part in an expanded "Beer & Bull in Print" question-and-answer session we'll be publishing in our September 2009 issue. 09.09.09 is coming — here's a small sample of what the "Beer & Bull in Print" will offer.
PT: I know 2008 was a tough year for most operators. How are things going at Rock Creek?
JW: Business was down by approximately 15 percent for us in 2008. But we have been on a steady rise back in a positive direction since March of 2009.
PT: Have you altered your advertising budget in '09?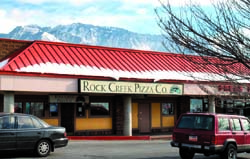 JW: We have increased it over last year to get our message out to more people and keep our current customers reminded that we are still here and hungry for their business.
PT: What marketing medium has given you the best return?
JW: Marketing to our current customer base and making direct contact with potential customers.
PT: What areas were easiest for you to tighten when things got tough with the economy?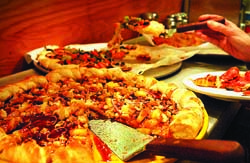 JW: Of course, we looked closely at staffing levels. We also re-negotiated our lease, switched to disposable wares and left our dishwasher lease.
PT: What is your primary concern heading into 2010?
JW: Keeping our momentum going, reaching more people and getting our current customers to come in more often.